And it makes no sense. The PAC-12 "engaged" the oddly-named firm Ice Miller, LLP to conduct an independent review into allegations that former head of officiating Ed Rush bribed game officials into T'ing up Sean Miller for disputing a call at the end of Arizona's semifinal loss to UCLA in this year's PAC-12 tournament.
To absolutely no one's surprise, Ice Miller confirmed the PAC-12's own investigation and found everything to be on the up-and-up. Sort of. The first three findings in its report are kind of at odds with each other.
First, Ice Miller determined that Rush's "so-called 'bounty' statements were neither offered nor taken literally." Why it's necessary to point out that something that was never offered was also not taken literally is something someone else can investigate. The report does note that at least half the officials felt from the tone of Rush's pre-game statements that Sean Miller was being specifically targeted for enforcement of bench-decorum rules. Which leads to the second finding.
Rush's pre-game statements affected the officiating of bench decorum during the UCLA-Arizona game. Since the officials were hyper-aware of the emphasis on bench decorum, Sean Miller was assessed a technical foul for conduct that, but for Ed Rush's pre-game emphasis (which, again, specifically singled out Miller), likely would not have resulted in a technical foul. Got all that? It gets better.
G/O Media may get a commission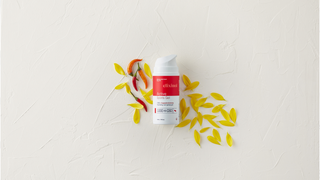 Ice Miller then determined that even though Sean Miller received a technical foul for conduct that ordinarily would not have resulted in a technical foul but for Ed Rush's specific emphasis on both the conduct and Miller, the integrity of the UCLA-Arizona game was preserved. "The officials did not demonstrate favoritism toward either team or either head coach."
If you feel like continually shaking out the cobwebs, you can read the whole thing here.