Today, out in the Coachella Valley, the Indian Wells Masters will begin. It's the highest-profile tennis tournament in the world after the four Grand Slams, dropping a fat bounty of 1000 ranking points on its winners. Everyone in the tennis universe should be excited, except for Serena Williams and all her fans, after she withdrew from the tournament yesterday citing knee issues. Actually, a few other people might be disappointed:

5-seed Rafael Nadal

9-seed Roger Federer

15-seed Nick Kyrgios

31-seed Juan Martin del Potro

2-seed Novak Djokovic.

That's because all of these people, five of the best players on tour, are stuck in the same fucking quarter of the draw. Three of them have claimed 12 of the last 13 titles at Indian Wells—Djoker has 5, Fed has 4, Rafa has 3—but only one of them can survive beyond the quarterfinal.
Just for fun, this quarter also houses 18-seed Alexander Zverev, the hard-hitting teen who beat Federer last year and took Rafa to five sets at the Australian Open; he's likely to fend off all the fakers and be the actual future of tennis. Also lurking is 24-seed Fernando Verdasco, destroyer of forehands, who can be relied upon for at least one good upset every few months. He had five match points on Djokovic in January.
How can this bloodbath of a draw be explained? Most of it is just dumb, bad luck in the randomization process, but some of it has to do with seedings that undersell "true" skill: del Potro and Federer are both rebounding from an injury-marred 2016, so their ranking points lag behind their actual talents. After the Australian Open win, Federer sits close enough to his rightful position, but only an idiot could look you in the eye and say Delpo is the 31st best player in this draw. He took Djokovic to a deciding set tiebreak just last week. (He lost that tiebreak, but Kyrgios cleaned up after him in the next round.)
G/O Media may get a commission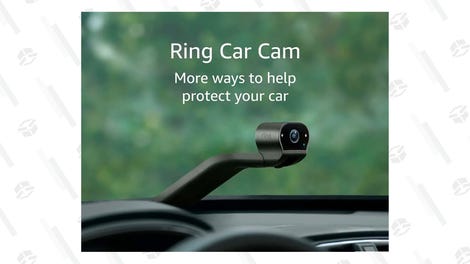 Have you noticed a theme? Djokovic, despite his 18-match winning streak at Indian Wells, appears awfully fragile in 2017. This is "his" quarter in name alone, which is shit luck for him. As for the viewers, this setup obviously deprives us of familiar faces in the late rounds of the tournament, but on the plus side, we won't have to wait very long for marquee matchups. All the players mentioned so far have byes in the first round, but the blood will begin to spill soon after. Due to this clusterfuck of a quarter, the other regions of the draw are sparse in household names.
Andy Murray, the top seed, must be breathing a gale-force sigh of relief. The top player in the world just won a title at Dubai despite a seven match-point scare from Philipp Kohlschreiber, and can escape his quarter without playing a top-10 player besides Jo-Wilfried Tsonga. Admittedly, Tsonga has started the year hot, winning titles at Marseille and Rotterdam, but Murray still owns their career history, 14-2. Even though Tsonga's been slugging his way through 2017 with his usual big serve and forehand, he will likely get counterpunched to death in the round of 16.
Relief abounds in the other two quarters, too. The 4-seed Kei Nishikori has a nice chance to recover from his ugly clay court upsets, but he'll need to handle 6-seed Marin Cilic, looking lately like a scrub, and 12-seed Grigor Dimitrov, who beat Nishikori in January and could be blooming into a Slam-caliber threat. In the other quarter, Stan Wawrinka, the 3-seed is gazing out at pretty pastures, too. The only top-ten seed in his quarter is 8-seed Dominic Thiem, whom I see as a sort of mini-Stan, with a slightly better head, less aggressive shot selection, and less stamina. To me, that doesn't quite add up, but he's only 23; it took Wawrinka many more years than that to develop, and now he has three Slams to show for it. In any case, aside from Thiem or Gael Monfils, who he has somehow not played in six years—maybe because they share a love of early exits—Wawrinka could meet Murray in the semifinal without breaking too much of a sweat. Who can tell if that'll actually happen, though. Outside of the majors, you never know which Stan is going to show up.