You might remember when we told you about the New York Islanders' "revolutionary" Blog Box, in which "bloggers" were "credentialed" to "cover" the "hockey." (We're quote crazy today!)
Well, SI.com's Richard Deitsch was there for the opening of the box, and those guys, man, they're really being taken seriously.
There was a moment late on Saturday night at the Nassau Coliseum when blogging, journalism and public relations collided with the force of a Dion Phaneuf open-ice check. In a cramped interview room after New York's 3-2 win over the Buffalo Sabres, Islanders defenseman Chris Campoli was asked if the referees had treated his team unfairly. Before Campoli could answer the question, Chris Botta, the team's public relations director, interjected a warning.

"Let me remind you, Chris," Botta said, grinning, "we can get fined even by a question from a blogger."
Ho ho! We understand what the Islanders are going for, we suppose, but the condescension is running a wee bit thick. That said, we implore the "bloggers" to ask Garth Snow about this. Shoot, you'd think he'd want to talk about it.
Breaking The Ice [SI.com]
The Islanders Want Their Blog In A Box [Deadspin]
(UPDATE: Mr. Botta writes in: "For the record, Chris Campoli was asked a question about the officiating allegedly sucking. The kid could have let his guard down, thinking it wasn't going to be read by the league office. If he rips on the officiating to the Condescended 9, Campoli gets a big fine, our team spends all Wednesday night killing penalties and my kids go without Frosted Flakes for a while. Just wanted to set the record straight, since the Jocketty firing kept you from coming to our game. I look forward to dozens of witty, condescending and hilarious comments from the Deadspin apostles.")
G/O Media may get a commission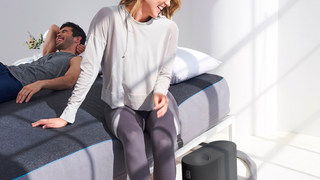 Eight Sleep Pod Cover
It's true, actually: We were gonna try to come by, but Deitsch kind of kicks our ass on stories like this.