Things are happening quickly. On Monday, Yahoo reported that new Kings coach George Karl is looking to ship DeMarcus Cousins out of town. (Crazy!) On Tuesday, ESPN reported that Kings owner Vivek Ranadive will not allow Karl to trade Sacramento's stunningly talented young center. (Rational!) With the choices being crazy and rational, just take a guess which one the Kings now appear to be hurtling toward?
With the draft hours away, Yahoo's Adrian Wojnarowski says the Kings and Lakers spent the day talking trade—"exchanging frameworks," in his words. And despite the Kings' ownership and front office publicly declaring that Cousins isn't going anywhere, they've reportedly been shopping him around to other teams as well.
If Cousins is in a Kings jersey next year, it might not be for lack of trying. It might just be that the Lakers don't have enough to offer.
Kings vice president of basketball operations Vlade Divac has pursued a possible deal that would include a bevvy of assets, including the Lakers' No. 2 pick in Thursday's NBA draft, rookies Julius Randle and Jordan Clarkson and other draft assets, league sources told Yahoo Sports. Sacramento also would want to unload the remainder of forward Carl Landry's two years, $13.5 million contract, league sources said.
G/O Media may get a commission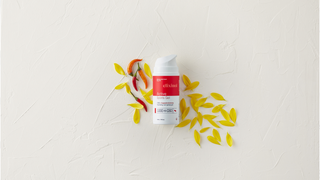 That No. 2 pick, assuming the Kings will need a big man to replace Cousins, would be Karl-Anthony Towns or Jahlil Okafor, who could both easily become stars. But Cousins is a star, and he's young and absurdly cheap. His rookie extension still has three more seasons on it. Comparing his expected value to what he's actually going to be paid, the Lakers literally cannot offer fair value in return. And per the Yahoo report, the Lakers aren't keen on parting with Randle or Clarkson.
That leaves three options. The first is that the Kings make a deal with L.A. and take the short end. (Painfully, this one seems most likely.) The second is that the Kings strike a deal with another team. Wojnarowski reports that Denver may be in on Cousins, but that Ranadive won't send him to the Nuggets, apparently out of spite toward former coach Michael Malone and former GM Pete D'Alessandro.
The third option is that no deal gets done, and Cousins remains in Sacramento. That would be disastrous. Cousins is every bit as capable of holding a grudge as Karl, and it's easy to see him taking it nice and easy in practice and on the court until the Kings are eventually forced to trade him at even further below market value. He's already made his feelings on Karl known:
The two of them will either kill each other, or never speak to each other. Or both, I guess. Just the initial leak that Karl wanted Cousins gone was enough to ensure that Cousins now has to go. They'll likely get fleeced on a trade, but even that, incredibly, would be in the team's best interests at this point. The Kings have managed to set themselves up so their only choices are bad and worse.