A game can be a classic without being particularly good hockey. We haven't had a conference final Game 7 go to OT in 20 years, so Kings-Blackhawks qualifies as an all-timer just on sheer novelty, but it was ugly at times. Bad goaltending, lax backchecking, freak bounces on questionable ice, and goals upon goals. Take away the jerseys and the fans and the import, and it could've been some meaningless late-season Isles-Panthers shootout. It was, for L.A., not the sort of game you expect to see from the overwhelming Cup favorites. It's also the sort of game that shows why they're favored.
That game, this series in which Los Angeles outscored Chicago 28-23, isn't how the Kings are built to win. They are defensively dominant, or at least they were in the regular season, allowing a league-low 2.05 goals per game. Things started to shift toward offense—and toward higher-scoring games in general—after the Olympic break, but this is a team that's supposed to strangle you, not throw haymakers.
The Blackhawks, one of the fastest and highest-scoring teams in the league, drew the Kings into their sort of series, a wide-open track meet. And they simply got outrun. On paper, the more goals scored in this series, the more it titled toward the Blackhawks. On the ice? L.A. just might be the NHL's best at any pace. Chicago was able to play its own game, and the Kings were still better at it.
Los Angeles, masters of grabbing a lead and nursing it through the next two-plus periods, was able to do that just once against the Blackhawks. Instead, the Kings' more telling and more effective accomplishment was to overcome nine different leads over the course of the series, four of them two-goal leads. (That includes Games 2 and 7, won by L.A. after being down 0-2.) "We never thought we weren't going to do it," Drew Doughty said of the various deficits.
The Kings, turning it on in these playoffs, are roughly averaging 4-3 wins instead of the 3-2 victories of the regular season. Those are entirely different types of games, and it starts with depth. Rolling four lines keeps legs fresh, and rolling four lines that can all score keeps opposing goalies shook. The OT winner came off a pure hustle play, L.A.'s third line outworking their men behind the goal before getting it to Alec Martinez, recently working on the third pairing. No wasted shifts.
G/O Media may get a commission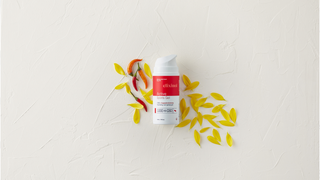 "You need everybody when you get to Game 7," Darryl Sutter said. "You're not into the individual part of it. There's always guys that score big goals, make big plays. But you need everybody in your lineup."
The Rangers should be terrified. Their best hope of beating the Kings looks an awful lot like the Blackhawks' plan—outskate L.A. and exploit a suddenly human Jonathan Quick. But New York isn't designed for high-scoring slugfests, so the Rangers will have to pick their poison: Either get out of their comfort zone, or allow the Kings to stay in theirs. Neither seems particularly pleasant.