Knicks fans are perhaps permanently broken and unable to experience joy. But they can still find a reasonable simulacrum of it in relief. Phil Jackson, after three years of somehow making a terrible, dispirited, dysfunctional franchise even worse in all categories, is out as team president.

Let's check in and see how Knicks fans are taking the news:
ESPN broke the news overnight, and the local tabloids are confirming it this morning: Owner James Dolan is going to eat the two years and $24 million remaining on Jackson's five-year contract just to get Phil out of the paint before he alienates the team beyond repair.
G/O Media may get a commission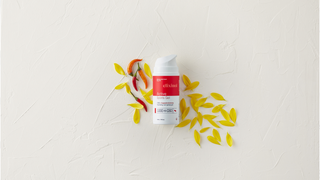 One reason is Jackson's beef with Kristaps Porzingis, the only positive thing to happen to this team since that month Jeremy Lin was good. Jackson has been holding a grudge since Porzingis skipped his exit meeting, apparently never considering the reasons Porzingis was unhappy: The Knicks fired his favorite assistant coach, they insisted on running an offense he didn't like, the team wasn't improving, and they certainly weren't getting him any help, to the point of constantly trying to drive off Carmelo Anthony, his only decent teammate.
But it was apparently Jackson's showdown with Anthony that ultimately did him in. Ramona Shelburne writes:
Conversations about what was best for the team's future between Jackson and Knicks owner James Dolan accelerated this week when the franchise decided it would not buy out embattled forward Carmelo Anthony, sources said.

Jackson, 71, had made it well known that he felt it was best for Anthony and the organization to part ways, both publicly and privately, but Anthony refused to waive his no-trade clause, and the Knicks were determined not to accommodate any request for a buyout. Anthony has two years worth over $54 million remaining on his deal.

With no end to the stalemate in sight, and free agency beginning on July 1, Jackson's discussions with Dolan accelerated late Tuesday night and the decision was made to part ways.
Let's check back in with Knicks fans:
Jackson's attachment to his triangle offense was another reason for this split: Not only were Knicks players and coaches reportedly complaining about it all year, especially when he demanded at midseason that it become an even bigger part of the offense, but it has actively turned off potential free agents. Now the current Knicks and any signings (free agency, which starts July 1, will be overseen by GM Steve Mills) are free to play in coach Jeff Hornacek's preferred faster-paced offense.
In three seasons in New York, Jackson did one good thing—draft Porzingis—and lost 166 games while nearly chasing Porzingis off. The 21st century Knicks are where legacies go to die, and given that this might be Jackson's last stop, he might have done more damage to his own aura than to the Knicks franchise.
Meanwhile, the Knicks will enter free agency with a projected 2017-18 lineup that includes Frank Ntilikina, Courtney Lee, Carmelo Anthony, and Kristaps Porzingis, the last two of whom should be happy for the first time in a while. That's ... that's not actually a terrible team. Maybe the clouds are breaking. Maybe there are sunnier days ahead.
Or maybe Dolan's going to bring back Isiah Thomas to run things.