Later today, with six games left in the Premier League season and a mere four points separating them at the top of the table, the two best teams in England—Chelsea and Tottenham Hotspur—will meet at Wembley for the semi-final of the FA Cup. Narratives abound.
The enmity between Tottenham and Arsenal, their nearer neighbors and traditional rivals, is without many comparisons, a fact reinforced by Tottenham manager Mauricio Pochettino's emphatic reliance on local talent and youth players promoted through the club's academy, whose disdain for the Arsenal is more inherited than learned. That said, it should be clear to that Tottenham and Chelsea players really fucking hate each other. While Chelsea have bought their success with Russian oil money, Tottenham Hotspur are the last true romantics in high-level English soccer.
Even as Pochettino lauded Chelsea this week as favorites to win both the FA Cup matchup and the Premier League, his compliments were backhanded. "If you analyze where we came from, it's a fantastic time for Tottenham," he told reporters following his side's walloping of Bournemouth last weekend. "Tottenham is not building in an artificial way. It is not about putting in money, money, money and build a fantastic team. Tottenham is genuine, a very natural process, and it is so exciting because it is unique in the world."
Following the same patterns that obtain everywhere else, the unprecedented flow of money through the world's most competitive football leagues (and even some of those that are not so competitive) has not been distributed evenly across divisions. Capital accrues to itself. Money buys success which bring more money which buys more success. Professional soccer players, as athletes, are drawn to success; professional soccer players,as workers who feed themselves with their legs, are drawn to the employers who can best compensate them for their labor.
Over the past few seasons, Mauricio Pochettino has spun a yarn about himself and what he is doing at Tottenham, draping it across his club and his players and their supporters. So warm and comforting is this story he tells that even the most cynical and pessimistic might be tempted to believe it. Maybe it's true, they wonder—maybe magic is real. "This season we are fighting again," Pochettino said in the post-match press conference following Swansea. "The most important thing is the badge. When you play for Tottenham it is not about the names, it is about the team." Sure, you think. Of course the manager is going to say that. Marketing is little more than finding ways to reformulate cliches; nowhere is this more true than in professional sports.
G/O Media may get a commission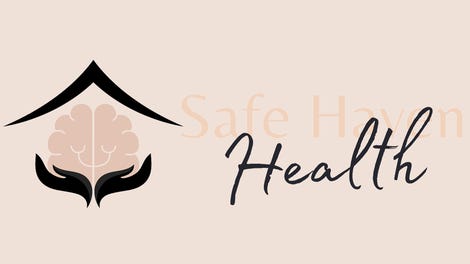 Addiction counseling
Safe Haven Health
But then again, what if—this time—it were actually true?
The players certainly seem to believe him. Pochettino's presence is perhaps the primary reason that French international and goalkeeper Hugo Lloris has stayed at the club as long as he has. At 30, Lloris is significantly older than most of his teammates, and in the time left in his peak, he could easily play for an international giant, perhaps even Real Madrid, if he desired. More silverware, more easily come by, would surely await. But the French captain has said that his future is "linked" to Pochettino: "We share the same values as men and as footballers."
Pochettino is a bielsista—a protege of the Argentinian madman Marcelo Bielsa, who summarized his philosophy in four words: concentración permanente ("permanent focus"); movilidad ("mobility"); rotación ("rotation"); and repenitización. This last, the great historian of soccer tactics Jonathan Wilson explains, is a classic Bielsa-ism:
In music, repenitización is used for the practice of playing a piece without having practiced it first. The term in football clearly has some sense of improvisation while also carrying a sense of urgency. It sums up the counterintuitive idealism of the Bielsa philosophy, demanding that players repeatedly do things for the first time, a paradox that perhaps suggests the glorious futility of what he is trying to achieve.
Thus far, Bielsa has failed to sustain his vision. He takes over a club, has a brilliant season, runs his players into the ground, and then leaves, unwilling to compromise the purity of his ideas for the sake of more mundane goals like winning. "The possible is already done," he once said. "We are doing the impossible."

Pochettino describes Bielsa, who famously signed him to Argentine club Newell's Old Boys after catching a glimpse of the sleeping 13-year-old's legs, as his "football father," having playing for him at Newell's, Espanyol, and the Argentine national team. It's no surprise that Bielsa's four-pronged philosophy has found fertile ground in north London, however, where in the last two seasons Tottenham have been the most consistent team in the Premier League while also playing some of the most adventurous soccer in the league—harrying defenders and forcing midfielders into panicked, hasty decisions, snatching the ball away and breaking for goal, raining shots down on goalkeepers from every part of the pitch.
"We have achieved more points than any other team the last two seasons," the manager told Spanish radio station Cadena Ser this week. (They also haven't won anything.) "It's true that Manchester United, Manchester City, Arsenal, Chelsea or Liverpool have a different structure and philosophy to what Tottenham is looking for right now. It's true that the investment that they make is two or three times more than perhaps what Tottenham spend. But that is the great challenge and the beauty of Tottenham's project."
That project relies on young players—at an average age of 25, Tottenham have the youngest team in the league by three years—who are willing to run and run and risk it all for a man who demands absolute loyalty. Players who do not assimilate to his ideology are purged, no matter their value on the transfer market. His own loyalties run deep, too: Having spent two decades at Espanyol, he told Cadena Ser, he could never manage Barcelona, their cross-city rivals. "In football, not everything goes," he said. "I can't coach a team that is considered the enemy of the team that I cried for. It's not to disrespect Barcelona. I have many friends there but it would be impossible for me."
Last season, Tottenham cracked under the pressure of burgeoning success; a draw away to Chelsea in the now-infamous "Battle of the Bridge" killed their chances of catching Leicester, whose own victory over the Goliaths of England is no less compelling for its fleeting nature. The difference between Leicester and Tottenham, though, is that one told a fairytale, while the other is building a mythology.
Chelsea and Tottenham have played twice since that game, each winning once. The most recent meeting, an electric occasion at White Hart Lane in January, ended 2-0 in Tottenham's favor, with wunderkind Dele Alli scoring almost exactly the same headed goal each time—a diagonal cross into the box, the young attacking midfielder finding space that shouldn't have existed, left after the central defenders found themselves too preoccupied with Harry Kane.
For all intents and purposes, Tottenham shouldn't be anywhere near Chelsea. The latter's wage bill is twice that of the former, and Chelsea manager Antonio Conte is reportedly asking for a £200m million summer transfer budget. Tottenham shouldn't be able to touch them. And yet they may very well beat them: Pochettino may have his squad match up man-to-man with Chelsea, as he did earlier this year (although Ben Davies, solid as he may be, is a dauntingly big step down from Danny Rose), while José Mourinho's Manchester United showed last weekend that if you mark—or kick—Eden Hazard out of the game, Chelsea don't have enough creative playmakers to make up the difference. This strategy was so effective that Chelsea, shockingly, did not manage a single shot on target in the entire match, for the first time in more than a decade.
(An unexpected move on Conte's part would be to start Cesc Fàbregas, who offers more creativity but would be a devastating liability defending against counter-attacks or trying to recover after losing the ball in midfield. In a win-or-go-home scenario like the FA Cup, this seems like too risky a gambit for a manger like Conte at a club like Chelsea. It would probably lead to a high-scoring affair, though.)
Still, to adjust the team's game-plan so as to negate a single player's influence is not Pochettino's style, nor is it Tottenham's, historically. The club's motto, "To dare is to do," is a paradox worthy of Bielsa himself.
There may never be another chance like this—or another match like this—for Pochettino to test (and to trust) his ideas and his players, for the club and its fans to have faith in the project that they are pursuing. "In football, there is no truth," Lloris said recently. "You can play the best football all season and in the end you won't be rewarded."
And so later today the stingiest defense in the league will array itself before the French keeper, facing down some of the most talented and devious and expensive attackers in the world, keeping them away from their captain, playing the ball in their triangles and from one side of the pitch to the other, in turns patient and emphatic. Chelsea midfielders will grasp at Mousa Dembélé's ghost and find themselves buffeted by Victor Wanyama's wake. Dele Alli and Christian Eriksen will work miracles and Harry Kane will perform feats of strength.
"He's magic, you know," the fans will sing. "Mauricio Pochettino."