Stand down, Edwin-Jackson-to-the-Nats. Relax, Broxton-to-the-Royals and Madson-to-the-Reds. We have a new steal in an offseason filled with ridiculous splurges (C.J.-Wilson-to-the-Angels, Pujols-to-the-Angels, Reyes-to-the-Marlins, Heath-Bell-to-the-Marlins) and not too many bargains. The Seattle Mariners just signed longtime Dodger Hong-Chih Kuo.
The Seattle Mariners have signed former Dodgers left-hander Hong-Chih Kuo to a one-year deal.

Kuo signed a major league contract and will be added to the Mariners' 40-man roster.

A source told ESPN.com that Kuo has passed his physical, which was not a small hurdle for a pitcher who has spent time on the disabled list with elbow, back and anxiety troubles over the last two seasons.
OK, injuries, makeup, all that, whatever. Hong-Chih Kuo has a career 10.6 strikeouts per nine innings. 10.6 strikeouts per nine! Where does a team find that on the open market without coaxing Armando Benitez out of retirement? Nowhere, that's where.
Kuo has the eighth-highest strikeout rate over the last four seasons among pitchers with at least 100 IP. (One of those pitchers is Billy Wagner, though, and he's retired.) Among the seven in that group who are not Wagner, Kuo has the lowest walk rate. Kuo is the Taiwanese Billy Wagner.
So he has that anxiety problem, the yips. So what? He looked better when he came off the disabled list last year. And if he works things out, he can be the best. Consider his 2010: 60 innings, a 1.20 ERA, 73 strikeouts, 18 walks, and only 29 hits. He was terrifyingly good.
And what will Seattle pay him? According to Lookout Landing, it's $1 million if he makes the roster, with $2.25 million more in incentives.
G/O Media may get a commission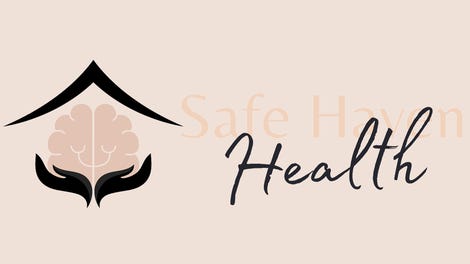 Addiction counseling
Safe Haven Health
Considering Kerry Wood and Octavio Dotel, the only free agents with anything like Kuo's strikeout potential, signed for $3 million and $3.5 million, respectively, all of it guaranteed, this Kuo deal is highway robbery. Kerry Wood turns 35 in June. Octavio Dotel is 38. Hong-Chih Kuo turns 30 in July. And those two are righties. Kuo is left-handed.
All of this is to say that Hong-Chih Kuo is awesome, and that the Dodgers—a team without a real owner and with an idiot for a general manager, an idiot who signed Aaron Harang and Chris Capuano and Jerry Hairston and Mark Ellis to two-year deals this offseason)—could have been quite silly in nontendering him. It should surprise no one when Seattle flips Kuo for gems in July. He's great.