The Mets turned five double plays last night in a win over the Marlins, snapping a five-game losing streak in the doing. But that's not why we're here, my friends. We are here to delight in one particular double-play: the one where the Mets stood around the infield waiting for play to resume after recording the third out, like true goobers.
It happened in the top of the third inning, with Dee Gordon on first base and one out. Giancarlo Stanton slapped a tailor-made double-play grounder to shortstop, and the Mets smoothly converted the double play, ending the inning: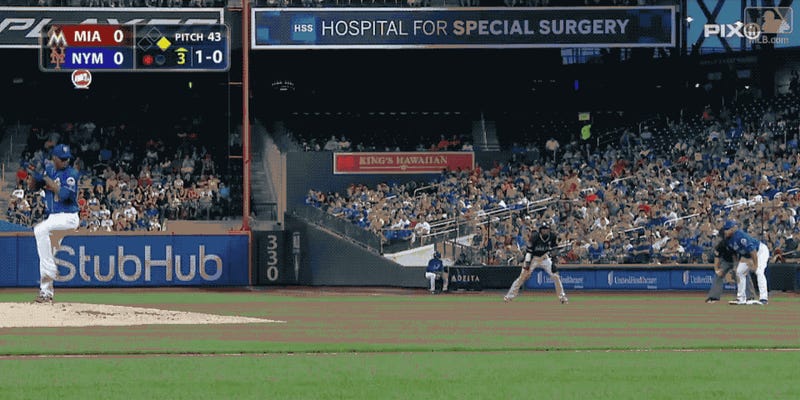 Except several Mets players apparently either forgot the first out, when Vance Worley struck out on three pitches, or they forgot just how many outs there are in an inning. Either way, please enjoy these Mets players being confused about why everyone seems to be walking off the field: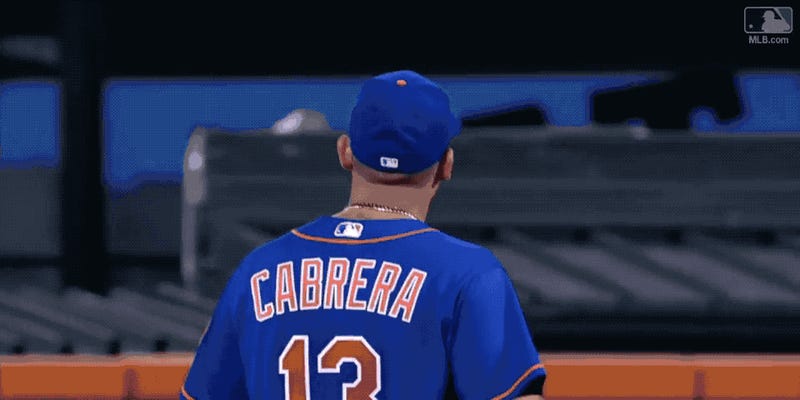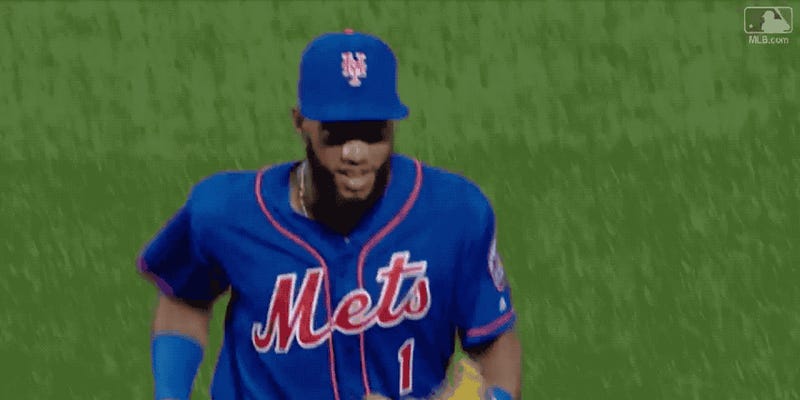 The confusion lasted mere moments, and the Mets were able to recover and put together a monster seven-run sixth inning to secure the win. There's a full video of the event over on MLB.com.