Once again, the Heat need Dwyane Wade. Do they need him more than he needs them? It's going to be an interesting offseason or two.
Last summer, Wade opted out of the final two years of his deal to sign a new two-year contract, in order to give Miami flexibility to fill out its roster. It was far from the first time Wade, who's spent his entire 12-year career with the Heat, took less security or less money to help his front office—the Big Three, and much of the supporting cast, wouldn't have been possible without Wade taking less than the max.
Wade wants to be repaid for his generosity. He wants to opt out of the final year on his current two-year deal, and sign a three-year extension. The Heat don't seem inclined to give him what he's seeking, which has led to quietly acrimonious negotiations. According to sources of the Miami Herald's Barry Jackson, Wade "is now open to considering other teams this summer if the Heat does not raise its offer."
The Heat want him to opt in for 2015-16, to take the $16 million he's scheduled to earn and eschew the possibility of more money and security somewhere else. This would be the Heat, once again, kicking the can down the road—Do us this solid this time, and we'll get you back later; we swear.
A 33-year-old with Wade's mileage can only wait so long, though. To once again forego money for the greater good, he'd need to be convinced that the Heat have a hard plan in place to make another championship run. According to this column from the Herald's Dan Le Batard, the Heat have a hell of a plan:
The Heat seems to want Wade to opt into his contract for next season at $16 million, then become a free agent and leave their and his future blank-check open. This will give the Heat the flexibility it craves to make a run at a player like Kevin Durant.

Pipe dream? Maybe.

But that's what Wade himself once told the Heat about his great friend LeBron James being in Miami. Miami wants to have the flexibility that gets Riley in a room with Durant.

The Heat can have room for Wade, Bosh, Goran Dragic, Hassan Whiteside and Durant … but only if Wade opts in for this year and gives them that flexibility by being a free agent in 2016. This requires Wade to have a lot of trust, obviously, and the leap of faith that the team will take care of him in 2016.
G/O Media may get a commission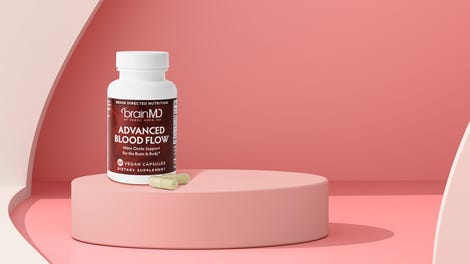 So, that'd be a pretty impressive starting five. And the Heat apparently believe they'll be able to afford everyone come 2016, when the NBA's new TV deal kicks in and the salary cap soars. Will there be enough space to re-sign Dragic and Whiteside, bring in Durant, and still pay Wade market value or even more? They're trying to convince him. He doesn't sound convinced.
And of course, every other team is also eyeing the 2016 cap spike, and the potential of luring Kevin Durant. The Heat are presenting a best-case scenario. Would Wade be so sanguine about signing yet another team-friendly contract just so the Heat can max out Nicolas Batum?