The life of the baseball scout is a lonely one. Long drives in a pickup to dusty diamonds in forgotten corners of this nation, or maybe the Caribbean or maybe South America. Long days in the bleachers with no companion but his radar gun. Long nights in a Bradenton Motel 6 or a Caracas Sleep Inn, alone but for the bedbugs.
Can you really blame a baseball scout who, perhaps on one of those nights, in one of those towns, ventures just the other side of convention in search of romance? Can you blame a scout who quietly unfurls his freak flag and goes pecking around a website called Alt.com—an "exclusive adult dating site for the BDSM, bondage, kink, and fetish community"?
Can you blame a scout for wanting a sex slave?
* * *
Baseball, its poet-commissioner, Bart Giamatti, once wrote, is designed to break your heart. For Valentine's Day, we bring you a story about sex, love, baseball, and heartbreak. It's the story of a married MLB front office type who found a way not to spend so many nights alone, and it's the story of the voluntary sex slave he kept and wronged. It's a true story, but we're not going to give you their names, because their names aren't important.
"I WANT YOU SO BADLY, My Cock Sucking, Fuck Toy, WHORE, FOREVER!!!!! I'll see Nomar Sept 7-10 in NYC vs the Mets."
Let's call them the Superscout and the Sex Slave. They met during spring training 2006. The Superscout, around 60 years old at the time, was working for a National League team. At first the Sex Slave, then 50 years old, figured he was a former ballplayer "looking for some strange," as she would put it years later. But he grew on her. He seemed eager and kind, and he dropped details that suggested at least a proximity to the fast life. He claimed to have dated Glenn Close and a young Sharon Stone. He said he used to party at John Grisham's house.
G/O Media may get a commission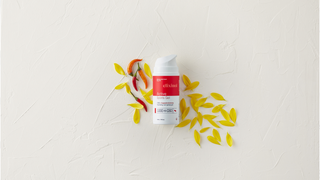 They were a good match. The Sex Slave had long wanted a man to tie her up during sex. She'd met a few men in chat rooms, but they were true freaks—violent, in some cases. The Superscout, though? He was just a little freaky, like she was. Over the next few years, the Superscout and the Sex Slave would spend a few nights together during spring training—pitchers and catchers would report, and so would he. Or they'd see each other whenever he rolled into Florida to check out minor-league teams. He wanted some light dominating action, the kind in which she would call him master and he could order her around. She wanted to be ordered around. They had fun for a few days every year. It was a thing, but it wasn't a serious thing.
He would send emails:
Good Morning My Sexy, Incredible, Precious, OBEDIENT SLAVE,
Hi [Sex Slave]! Your MASTER is SUPER busy, plus the [redacted]s are struggling, so sleepless nights. Baseball is such a Roller Coaster. Your MASTER could use his Fuck Toy to USE, Your MASTER'S Big, Hard Cock, MISSES his Gushing CUNT. I've been working on reports and projects since 6:30 AM. I'm glad that things seem to be going SUPER for YOU, I'm VERY Proud of My SLAVE, BUT I ALWAYS Knew of Your Talents and Abilities. Plus, Your Sexy, Slutty BiG Ass & Tits Body. It's ALL MINE SLAVE. I'll try to call late tonight after the game. Have an AWESOME day and be SAFE! Feel My LOVE ALWAYS.
ALL MY LOVE FOREVER and EVER,
Your MASTER [Superscout]
PS: I MISS YOU!
Hi My Beautiful, Nymphy, Incredible, OBEDIENT SLAVE,
I MISS YOU [Sex Slave], SooooooooooooMUCH! I think about YOU, and US CONSTANTLY. I'm still busy with BB stuff. I hope that Your projects and Your MOM are doing WELL!! I WANT YOU SO BADLY, My Cock Sucking, Fuck Toy, WHORE, FOREVER!!!!! Please Feel My LOVE ALWAYS and be SAFE! I'll see Nomar Sept 7-10 in NYC vs the Mets. I'll get YOU his autograph, PROMISE!
ALL MY LOVE ALWAYS,
Your MASTER [Superscout]
PS: I MISS YOU! Play for Your MASTER Tonight My SLUT!!!
The Superscout wasn't a violent master. He liked being in charge, but when it came to sex, he wouldn't do anything more than pull the Sex Slave's hair, tie her up, and spank her. He was into pee: He liked watching her pee backward, facing the toilet tank. He sometimes asked her to pee in her underwear, and on the phone, he would ask her to sing a song about being his "little pee-pee girl." He was a good master.
Then circumstances changed, and so did the relationship. The Superscout continued ascending within his organization, signing a few international relievers who wound up making waves in the pros. The Sex Slave moved for work. Late in 2010, she decided she'd had enough of her new city. The Superscout, living in a suburb outside a big city on the East Coast (not the city where his team was located), made her an offer: "Why don't you move up here? I could get you a good job, 40 thousand a year. We could see each other three or four times a week. I could tell you what to wear, what to do." The Sex Slave would have no trouble finding housing there. Sure, the Superscout lived with his wife—a wife the Sex Slave never knew about, until she Googled the Superscout—but that wouldn't be much of an obstacle for them. He was away from home much of the year, anyway. They would gallivant all over the country, watching baseball at every stop, two lovers on the open road.
The Sex Slave was in. By spring, she had moved. She paid for the trip herself, but she figured she would find work soon. Her first place was in a bad neighborhood. The realtors had lied to her about it. So she moved to an apartment north of the big city. The Superscout was back from Florida by then, but he didn't visit her in the new apartment—not for at least a month. The Sex Slave worried. Had she made a horrible mistake?
Still, there were good times. He took her on trips—not any of the good ones, she says now—but to Philly and Virginia Beach, typical baseball towns. They'd spend their nights in the hotels. At some games they would sit together in the scouts' seats, but at others the Superscout would make her sit elsewhere. He didn't want people asking questions. He said he was still trying to find her a job.
Soon she was asking questions, too, though. When they rode in the car together, the Superscout would make calls to other women: some others in the U.S., one in South America. He'd tell the Sex Slave that they were nothing to worry about—oh, she's an old friend; please, that woman is just someone I work with.
The visits he had promised her—that they'd hang out on weeknights, maybe eat dinner in front of a movie at her place—stopped. He wouldn't come over often. And when he did come over, it would be for half an hour or 45 minutes, for sex and sex only. And he hadn't found her any kind of job. He told her he was scared that the people he knew in the city, the people who might employ her, would tell his wife.
He sent occasional regrets:
Hi [Sex Slave],
I'm Sorry about today! REALLY! Missing YOU and Pray that YOU're OK! YOU are SPECIAL in EVERY Way!
Peace and LOVE,
MASTER
Hopefully, Manana!!!
Hi Mi Bonita [Sex Slave],
Sleet & Snow too hazardous to travel. I hope that YOU're Warm! I'd LOVE to Snug with YOU and................................................... YUM, YUM! WE'll get there Kid! Feel My LOVE ALWAYS and be SAFE!
TQM,
Your MASTER
But the Sex Slave didn't understand that, didn't understand how the Superscout could say he loved her and cared about her while refusing to help her in the way he had promised. She moved here to be with him, and now he couldn't find time with her. He wouldn't help her leave, either. The Superscout got promoted after the 2011 season—a front-office job, more money—but still he wouldn't reimburse his slave's moving expenses.
She eventually stopped waiting for the Superscout to come around. She packed up her things and returned to Florida, where things blossomed lo these many years ago. She wasn't happy. She wanted her story told. She needed some money. The Superscout would call now and again, but only to check in, and perhaps to make sure she wasn't blabbing to the press. The Sex Slave was the lonely one now.
* * *
Baseball is designed to break your heart, the poet-commissioner writes. But he goes on: "The game begins in the spring, when everything else begins again." Today, the Sex Slave is hopeful. Pitchers and catchers report in a week.
Image by Jim Cooke.