Magnus Carlsen has been in St. Louis since last week and will be staying through next weekend. If you're not up on your FIDE ratings, this is something like 2006-vintage Roger Federer doing a tennis residency in Toledo.

Carlsen, 23 years old, is the highest-rated chess player ever and already in the conversation for greatest of all time, and this is the Norwegian grandmaster's first visit to the U.S. to play competitively since beating India's Viswanathan Anand last November to take the undisputed world championship. He's here to take part in the Sinquefield Cup, a six-man, 10-round, round-robin tournament now in its second year. Based on per capita ratings points—all six entrants rank among the top nine players in the world—this is the strongest field ever assembled. If you're not up on your chess history, either, this is something like a brainy and elongated version of the 1979 Final Four.

Chess is one of those sports, like horse racing, about which Americans are perpetually wondering if they will ever regain the heights of their cultural heyday. For the principals, who are charged with spreading the sport's gospel, this leads to the occasional indignity. When 60 Minutes came calling in 2013 to film a segment calling him "The Mozart of Chess," Carlsen did the standard stupid human trick of chess prodigies: He played a number of players (in his case 10) simultaneously while blindfolded, and whupped every ass. And on Wednesday, Carlsen attended an autograph session at Lester's, a sports bar in the Central West End neighborhood of St. Louis that is televising the chess tournament (!) and is the official after-party spot of the Sinquefield Cup.
(After a day off for the holiday, play resumes today in St. Louis, with Round 6 getting underway at 3 p.m. EST. If you can't make it to Lester's, you may watch the matches online here.)
The thinking goes that he is young and hunky in a down-from-Asgard-and-hanging-with-the-mortals sort of way—Carlsen models fashion when not trading pawns—and thus has a puncher's chance at transcending the hardcore chess crowd and becoming a mainstream celebrity here. Bobby Fischer was once on the cover of Sports Illustrated, remember.
G/O Media may get a commission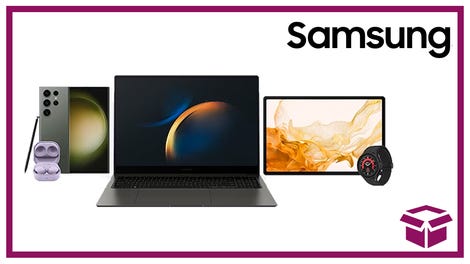 24 hour deals
Discover Samsung - Daily Deal
When Carlsen beat Anand, the Indian Express, a Mumbai daily, announced that "the world of chess is on the threshold of a generational change," and let guest columnist and British grandmaster Nigel Short hark back to Fischer to declare that again "chess has become cool."
That's fine and good for a Brit to say, but chess's brief vogue with statesiders, which began with the buildup to 1972's world championship match between Fischer and the U.S.S.R.'s Boris Spassky, was largely a fluke occurrence. It might not have happened at all if America hadn't achieved relevance in the international game at the same time it was looking for proxy Cold Warriors.
Fischer was a known quantity by the time he played for the title, having achieved a mild sort of fame as a self-made child virtuoso. And he talked like a tough guy. He went on Dick Cavett's show before playing Spassky and called the Russians a bunch of cheaters, and when asked what about chess gave him the most sporting pleasure, he responded, "When you break [an opponent's] ego, that's where it's at." He was an eccentric and a paranoid, but the temper of the times was such that, in single combat with a Soviet, he could easily be outfitted in the clothes of a patriot. (The eccentricity and paranoia infamously outlasted Fischer's chess-playing ability, and ultimately did him in.)

Carlsen, though the first Westerner since Fischer to become world champ, offers no such vicarious opportunities for non-chess fans. What he does offer, however, is a style of play that's pleasantly at odds with the flattening tendencies of chess in the computer age.
Like any sport, modern high-level chess tends to enforce a certain orthodoxy of technique. In the same way you no longer see jump shots like Bill Cartwright's or windups like Juan Marichal's, the primacy of the computer in chess today has universalized a drab, uninflected style of play. Carlsen has spoken of "weird computer moves I can't understand." Playing against the machines, he told the New Yorker's D.T. Max, is "like playing someone who is extremely stupid but who beats you anyway," and because nearly all chess training nowadays is done on the computer, where every position yields an optimal line of play, that mechanical style has spread to the humans. It's a way of playing that encourages efficiency above all else. By contrast, Carlsen relies on his intuition, on what former champ Garry Kasparov describes as an almost musical sense of the board.
I coached Carlsen for a year, in 2009, and I was amazed at how quickly he could correctly evaluate a position "cold," seemingly without any calculation at all. My own style required tremendous energy and labor at the board, working through deep variations looking for the truth in each position. Carlsen comes from a different world champion lineage, that of Jose Capablanca and Anatoly Karpov, players who sense harmony on the board like virtuoso musicians with perfect pitch.
Top-rated U.S. player and Sinquefield Cup competitor Hikaru Nakamura describes Carlsen as a guy who got to the top in a computer-dependent era of the game by exploiting that very dependence in the opposition.
"Everybody uses computers to train so much now that the first nine or 10 moves of a match are made without thinking," Nakamura says. "What makes Magnus different, and what he's very good at, is getting people to certain positions, where he takes them outside this knowledge base that everybody has with computers, and they simply have to play chess with him."
That won't get you on the cover of Sports Illustrated these days, though. Besides, the powers that be at FIDE, chess's international governing body, have been concentrating more on in-house power struggles than on promoting the pastime and its marketable new king to new audiences. Carlsen says he wants to grow the game. His playing schedule shows that. Along with his win over Anand, he took both world titles in short-form chess—known as rapid chess and blitz—at the FIDE Championships in June. He's being called the first triple-crown winner in chess history.
Less than two weeks before schlepping to St. Louis, he was representing his native country in the 41st Chess Olympiad in Tromsø, Norway. Carlsen took the lion's share of the blame from the home crowds after Norway finished 29th out of the 150 squads competing. But rather than rest up before St. Louis, he had to spend the week before arriving here in contentious negotiations with FIDE over a mandatory title rematch with Anand, which had been tentatively scheduled for November. Carlsen told me upon his U.S. arrival "there are still many uncertainties" to work out before etching that date in stone. Days later, FIDE threatened to strip Carlsen of the title if he doesn't agree to the organization's terms soon.
And while in St. Louis, hometown of America's most generous chess patron, Rex Sinquefield, Carlsen will play 10 matches in 11 days against, again, the strongest field ever assembled, with a possible playoff. Top-level tournament matches sometimes last six hours.
Carlsen understood going in that he'd have obligations beyond the games, also. There was the pre-tournament autograph session, and when I spoke with him before the tournament, Carlsen said he hoped to mingle with fans between matches at Lester's. "If I'm in a good mood and doing well, I might go there just to hang out," he said, "but not necessarily to drink."
(To anybody who thinks using a sports bar as a home base for a chess tournament is odd: A guy who ID'd himself as manager of Lester's told me the Carlsen crowd would blend in quite well with the folks who regularly come to watch the Blues or the Cards or the Rams. "As long as people can watch it on TV, that's our demographic," he said.)
Carlsen doesn't much buy into the missionary angle of his debut performance here. "If I can inspire some Americans to play chess, that would be nice," Carlsen says. "I don't think about conquering America. That's always going to be difficult for a chess player."
But let's make a case for him anyway as the most interesting athlete in America right now. His is as much a triumph for our time as Fischer's was for his. He has not only defied the homogenization of style in the age of the computer; he has used that homogeneity against itself. That's where it's at.
Photos via Getty and AP