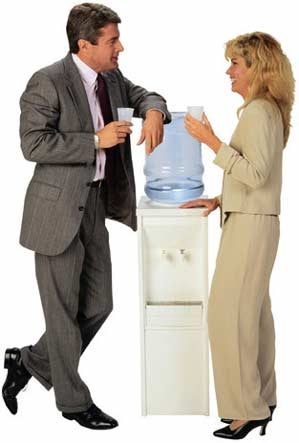 We reach the midway section of Super Bowl Week, and this is just about the time when all the casual sports fans in your offices start noticing that there's a game Sunday. And that means you're about to sit through some really inane office chatter. The Sports Hernia compiles the best ones.
Some of our favorites:
"I tell you what, the Giants need to worry about Wes Welker more than Moss." —Bill Englsby, CFO

"Did you know that Superbowl Sunday is statistically the worst night of domestic abuse for the whole year?" —"Peppermint" Patty Dodder, account director. (Ed. Note: We remind everyone, AGAIN, that this is not true.)

"If the Giants stand any chance against Boston, they need to hit as many TDs as possible." —Ann Billingsly, senior consultant

"Who else is calling in sick Monday? I'm getting f***ing shithoused." —Brad Porkfeller, sales
Yeah, we'll say it again: The Super Bowl is for the sports tourists.
Super Bowl Office Talk [The Sports Hernia]