Donald Trump toured Detroit with the good doctor Ben Carson this weekend. And in addition to a greater understanding of his son-in-law's heritage, Trump walked away with his very favorite thing in the world: Press.
While most of it was less-than-glowing, it just so happens that Breitbart, the one outlet granted exclusive access along the way, also saw the trip with rosier lenses than its peers. Stephen Bannon must be thrilled.
Though you should really read all 3,000 fawning words for yourself, here are the five most absurd bits of Breitbart's rundown.
That Donald Trump is the candidate of "hope" and "optimism."
Donald Trump—the man who just a month ago said that "our convention occurs at a moment of crisis for our nation. The attacks on our police, and the terrorism in our cities, threaten our very way of life"—is apparently the new candidate of hope and change. According to Breitbart:
In this Detroit event, however, aides to Trump note he took a different tact: His new aim, in addition to representing change, is to begin representing "hope"—and a positive outlook for the United States with an uplifting policy agenda designed to fix problems for everyone in the country.
G/O Media may get a commission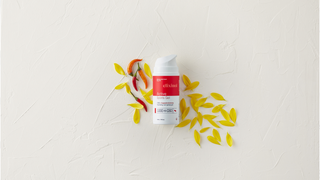 Someone should probably tell the people of Detroit that. Because at least for Democratic Rep. Brenda Lawrence, Trump's comments about African-Americans being a broke, unemployed, and uneducated people seemed to have the opposite effect. As Lawrence said in a press conference, "I don't want my grandchild to listen to the rhetoric that she, as a woman and as an African-American, is classified and stereotyped as uneducated."
That Donald Trump talked about absolutely anything relating to policy.
One of my very favorite parts of the piece, though, is when Breitbart throws out a casual mention of Donald Trump's policy chops:
Trump offered policy specifics for the inner cities: he called for a revitalized Motor City, with "factories everywhere" and "new roads and bridges" as well as "new schools—especially schools."
Ah yes, noted policy wonk Donald Trump finally gave us the specifics we've been begging for. How's he going to bring back jobs? Build nonspecific factories somewhere. Crumbling infrastructure? Fix it somehow. Ok, but what about our nightmare education system? Build more schools, hopefully for free.
Hillary, your move.
That the church he attended wanted him to be there.
Breitbart's article, which contains two (2) pictures of Trump raising an infant above his head to show the crowd what he's got, really wants you to know how stoked Great Faith Ministries International Church was to have Donald Trump as a guest.
Speaking to Breitbart, former Apprentice contestant and current pastor Omarosa said:
"Did you see how many 'amens' Donald Trump got?" she told Breitbart News backstage after Trump spoke. "It was just incredible to see him connect with the parishioners and really bring a powerful word of hope to this congregation. I thought it was phenomenal."
Wow—it sounds like Donald Trump really made an impression. Let's see what the congregants had to say. From The New York Times:
"I think he's using the church," said Mr. Counts, a congregant since 1993. "You can't just change everything that you have been saying before and say something else and want me to believe that.
Oh.
That Trump is sort of like Abraham Lincoln if you really think about it.
Did you know that Donald Trump (a Republican) is a member of the same party (the Republican party) that Abraham Lincoln (also a Republican) was in? It's true! Allow Breitbart to explain:
...Trump made a reference back to the fact that the party that nominated him for president—the Republican Party—freed the slaves under President Abraham Lincoln, who was a Republican. [...]

"Becoming the nominee of the Party of Abraham Lincoln — a lot of people don't realize that Abraham Lincoln, the great Abraham Lincoln was a Republican — has been the greatest honor of my life," Trump said. "It is on his legacy that I hope to build the future of the Party but more important the future of the country and the community."
Breitbart also makes sure to explain that Democrats—"who have nearly unanimously ruled America's inner cities for decades, in some cases more than half a century, driving their economies into the ground"—hate civil rights. Duly noted.
That Donald Trump cares about black voters at all.
Breitbart notes that "Trump has, in previous interviews with Breitbart News, expressed how proud he is to carry on this Republican tradition of leading on civil and women's rights while Democrats choose to not only not lead, but in many cases work on the other side."
This is a funny thing to do for a man who was sued for not renting to black tenants, has discriminated against black employees in his casinos, and over the years, has said all of the following:

"Black guys counting my money! I hate it. The only kind of people I want counting my money are short guys that wear yarmulkes every day."

"Laziness is a trait in blacks."
"Our great African-American President hasn't exactly had a positive impact on the thugs who are so happily and openly destroying Baltimore."
And of course:
"If you look at black and African American youth, to a point where they've never done more poorly. There's no spirit."

You can read Breitbart's exclusive in full here. I cannot possibly recommend it enough.