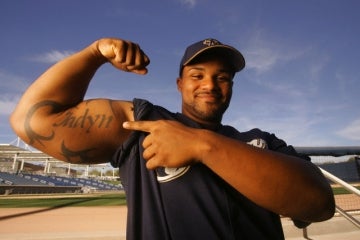 Just five days ago, GM Dave Dombrowski said Prince Fielder was "probably not a good fit" in Detroit. That was after C/DH Victor Martinez went down for the year, but with 1B/3B/DH Miguel Cabrera still under contract through 2015. That's a logjam of immovable objects, though the Tigers have indicated Fielder will play first and Cabrera DH third, at least this season.
Still, the Tigers gave Fielder a reported $214 million over nine years—just a hair shorter and more affordable than Albert Pujols's deal in Anaheim. Scott Boras's waiting game paid off, as it took until January for a deep-pocketed team to suddenly discover a Prince-sized hole in their lineup.
Somewhere, Alex Anthopoulos punches a wall.