There is nothing more frustrating on earth than watching a lineup featuring Trea Turner, Bryce Harper, Anthony Rendon, Daniel Murphy, and Ryan Zimmerman get completely blanked by a guy who throws an 87 mph fastball. Unless you are a Cubs fan, in which case, screw you right in the ear.
Hey, here's Dusty Baker on what happened last night, when his murderer's row lineup—a lineup that led the National League in slugging and OPS in the 2017 regular season—went 2-for-23 against Kyle Hendricks, a perfectly fine pitcher who nonetheless throws the ball like Josh friggin' Towers:
Last night's game really fucking mattered for the Nationals. They had to push the injured Max Scherzer back not just from Game 1, but from Game 2, meaning that they now need Gio Gonzalez to hold the line today in order to avoid going 0-2 in home games to open the NLDS. And they got a splendid performance from Strasburg, who held the Cubs hitless through the first five innings of the game and did not surrender an earned run in seven innings. Where Hendricks did it with infuriating accuracy and persistence, Strasburg's stuff was electric—his fastball in the early going was sitting 97-98 mph, and his changeup was absolutely wiping out Cubs hitters. Anthony Rizzo called him "the best pitcher I've seen, probably," and with good reason.
G/O Media may get a commission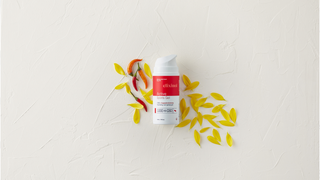 All the Nats needed was for their impressive lineup to produce something—not a huge explosion of extra base hits and runs, but a couple strung-together hits, here and there, enough to gain the lead—against Hendricks. Instead, they made him look like the second coming of Greg Maddux.

It wasn't just the batting. The Cubs got on the board after Anthony Rendon mishandled a grounder transferring it to his throwing hand. Bryce Harper, for the umpteen millionth time in his career, overthrew the cutoff man on Kris Byrant's subsequent RBI single, putting Bryant in scoring position. It was dumb little shit like this—highlighted with cathartic bitterness by the Washington Post's Thomas Boswell—that had me wanting to kick a hole in the wall by the time reliever Ryan Madson gave up a pair of eighth-inning doubles to plate Chicago's third run. Anyone who's watched the Nationals in recent postseasons knew, just knew, that they were dead. From Boswell:
Yet in October, the Nats often seem almost excellent, but not quite excellent enough. Consider this: The Nats' past six one-run games in the postseason have all been losses. They outscored the Giants and Dodgers 32-28 in the NLDS in 2014 and 2016. But they keep score by wins.

To add salt to the wound, go back to the Nats' final defeat of 2012 to the Cards. They led by two runs entering the ninth yet still lost 9-7. Close games, slit throats.
The Nats are a baseball organization that specializes in finding ways to lose in the postseason. Last night they got an incredible performance from Stephen Strasburg, and blew it on a dumb error, a dumb overthrow, and infuriating timidity at the plate. The Cubs, to their credit, didn't make mistakes. They played small-ball to move a runner into scoring position, and benefited from a ball finally finding its way through when it mattered. They made the plays in front of them, and took advantage of Hendricks's brilliant outing, and got the win, curse them for all eternity. Now the Nationals need their least reliable postseason pitcher to keep them afloat, or Max Scherzer's Game 3 return might be just a formality. Good luck.