We're doing a season-long NFL roundtable with our friends at Slate. Check back here each week as a rotating cast of football watchers discusses the weekend's key plays, coaching decisions, and traumatic brain injuries.
« Previous entry | Next entry »
From: Barry Petchesky
To: Tommy Craggs, Tom Scocca
We're well into the doldrums that precede the Super Bowl, a two-week stretch in which horses are pummeled to death, resurrected, and then pummeled again. It's been three days since meaningful football, there are another 11 days to go, and stories today include "The Giants' assistant line coach played at Boston College!" and "What's David Tyree up to these days?" But this is the price we pay with a week off before the Super Bowl, a schedule the NFL has waffled on in the past. The break exists to drive hype: with nothing to write about, everything will be written about. Two teams from different conferences will be given a shared history and a thematically linked narrative. Sometimes it's a stretch. Sometimes it's obvious.
G/O Media may get a commission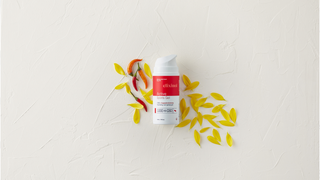 Giants-Patriots comes with its own storylines. Bill Belichick spent 12 years with the Giants, two of them alongside Tom Coughlin. Tom Brady is 34, absolutely old enough to play the tipi fissi of the aging quarterback wondering how many chances are left, and going up against a younger Eli Manning who can join him in some arbitrary "elite" pantheon with a win. You have the vaunted Giants pass rush against the juggernaut Patriots offense, except it's not so clear which side has the edge on either side of the ball.
And yes, it's a rematch.
Nineteen-and-oh denied (except in Nicaragua) in one of the best Super Bowls in XLV years, and just four seasons later the Patriots have a chance for revenge. Because that's what this is, right? Revenge? Not a Lombardi Trophy on its own, or the satisfaction of a long season ending in victory, but two teams who want nothing more than to beat the other because they played a close game a few years ago. It's all about revenge, says every single player the Boston Herald spoke to.
"I'd want to hurt all those players," says Heath Evans, who now runs Dunkin' Donuts franchises in Alabama.
"I don't wear [my 2007 AFC Championship ring], because I don't look at it as a sign of winning," says Ellis Hobbs, who now dabbles in film producing.
Jarvis Green, who owns a restaurant and a construction company in Louisiana, says he had trouble sleeping at night for weeks afterwards.
See the pattern? In a league in which the average career lasts barely three years, there are very few Patriots and Giants left who were Patriots and Giants the first time these teams hooked up. (Tom Brady and Robert Kraft both say they can't watch footage of that game.) While the longevity of Brady and Manning, and of Kraft and the Tisches and Maras give a superficial sort of continuity, these are not your barely older brother's teams, to say nothing of your father's. There are precisely seven players on New England's roster who were there in 2008, and 16 on New York's.
The revenge narrative is quick and dirty and convenient, but it's really for the fanbases, whose institutional memories are much longer than the players'. If the matchup had been Giants-Ravens, it would have been portrayed as a revenge game for the Giants, even though only Ray Lewis is still left over from Super Bowl XXXV. Hell, if the Texans had made the Super Bowl, they'd be drawing inspiration from Houston Oilers of old.
A New England win would be special because it's a championship, but it would only be extra-special for Patriots faithful still smarting from Glendale. Memories of Super Bowls past are for the fans. For the guys on the field, history is last week's game.