Even before yesterday's release of documents by the sheriff's office in King County, Wash. in which New York Giants kicker Josh Brown admits in his own words that he abused his then-wife Molly, there was very similar evidence in his divorce file—a publicly available document that anyone could get. A month ago, in a story about how the NFL's role in the Browns' case largely failed Molly Brown, I quoted records from their divorce file in which she cited letters in which Josh Brown admitted to abusing her. They were filed with the court under seal, which is understandable, given the ways they also involve Josh Brown's mental health:
The best sports movies according to Toheeb Jimoh
There is no way of knowing if the NFL got this divorce file; I can only tell you that it is a public record, and was fairly simple to get. I got a copy; the NFL knew the Browns were going through a divorce; Josh Brown told reporters he was divorced back in August.
But even before that, there was very strong evidence of what happened, again provided by Molly Brown to law enforcement, that plenty of reporters got with relative ease. Here is how the documents the NFL apparently couldn't get have been coming out, at least at my end: When the New York Daily News story broke, I sent in a public records request to the King County Sheriff's Office. Since then, whenever they have had records to release, they have included me on the list of reporters who get them. Getting the law enforcement documents has mostly been as simple as hitting refresh on my laptop.
G/O Media may get a commission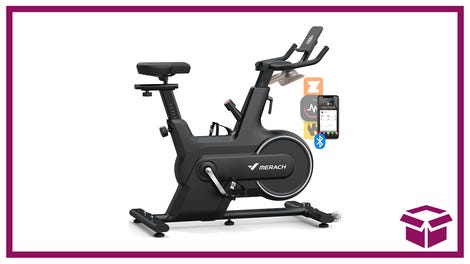 14% off + Coupon
Merach Indoor Cycling Bike
If reporters armed with little more than laptops can get detailed sheriff's office records, why can't the NFL? Why did it not only fail to get them but then blame Molly Brown herself, essentially re-victimizing her for the umpteenth time, for their failure to gather basic, public facts? These are perfectly fine questions; the only possible answers here are that the NFL didn't want to know badly enough to not file basic public-records requests, or that it didn't want to know badly enough not to read coverage from people who did. Add to that today's SportsNet New York report by Ralph Vacchiano that the Giants (via the NFL) knew Molly Brown needed a new hotel room at the Pro Bowl in January because her then-husband was drunk and pounding on her door, and you come to a simple conclusion: The NFL knows what it would like to know, and continues to treat domestic violence as little more than a PR crisis.
This is no surprise if you look over previous NFL investigations. An NFL investigation of its Ray Rice investigation (yes, they did such a thing) found that the lead investigator assigned to Rice's case was a dunce who at one point was just hitting refresh on a web browser. The NFL was so clueless it also interviewed Janay Rice with her husband in the room and then blamed her, not its own incompetence or public-relations-first mindset disguised as a player conduct policy, for doling out a lax punishment.
And yet, time after time, the NFL swore it had learned and that the next time would be different. In the Greg Hardy case, it did get documents—only after reaching sketchy agreements with local law enforcement to allow them see what the public could not. And within that veil of secrecy, with special access to records, they conducted a hearing in which Hardy's lawyer was allowed to give his version of events, which included using a woman's sex life against her and saying that what happened to her was just a slip and fall, with very little pushback from the NFL.
The information on offer in the new Brown documents was here all along. Yesterday's release added color and detail to what was known months ago and reported weeks ago, here and elsewhere. That it took a man saying it was true for it to become a story is only affirmation that the word of women and children and law enforcement officers is not enough.

Amid the fog of talking heads screaming for the NFL to "do something," though, note that Molly Brown already did do something. She got out of an abusive relationship—an incredibly difficult and painful thing to do. All she has to show for it as far as the NFL is concerned is the league blaming her for a shoddy investigation, her ex-husband seeing a joke of a counselor via his union, and maybe a little less money in child support because of a one-game suspension. It's worth remembering she got out despite the NFL's machinations, not because of them.
As for Josh Brown, there is no excuse for what he did, and yet it is possible to have sympathy for him, too. The most personal details of the entire Brown family have been exposed. Those details reveal him to be a man who at times blames everyone but himself, writing lengthy explanations of why his abuse of his ex-wife was her fault, while at other times reflecting on how his own childhood made him the man he is. He is at times in denial, at times full of rage, and at times struggling with how to stop doing what he knows is wrong.
As for the NFL, it will keep promising investigations. But expecting them to be anything better than jokes will remain magical thinking.