Today, in striking down the four-game suspension of New England Patriots quarterback Tom Brady over the Ballghazi football-inflation scandal, federal district-court judge Richard M. Berman issued a stark repudiation of the National Football League's entire enforcement regime. It's but the latest in a string of embarrassing defeats for the league on issues of discipline and enforcement—investigations of the Bountygate scandal, the Ray Rice domestic abuse scandal, and the Adrian Peterson child abuse scandal also were rebuked on formal appeal, and their resultant penalties reduced—and lays bare an ugly, unfortunate truth: The NFL's house is in disarray. It needs a dedicated and clearly defined office to set its administrative and enforcement affairs in order. It must appoint a commissioner.
That the NFL has not only survived for 95 years in the competitive and high-stakes arena of professional sports promotion without a central executive body, but risen to its current stature as the most popular and powerful form of entertainment in American life, is a testament to the unmatched strength of its product. In its early days as a barnstorming upstart, plying its trade on the fringes of culture and populated by proudly disreputable ne'er-do-wells seemingly fresh out of potboiler fiction, the league could content itself with ad hoc disciplinary procedures: a cigar-chomping, Patton-like coach barking out the number of laps a hungover player should take around the practice field, an exasperated owner forbidding the lads from taking the team bus to the saloon after a practice-field mêlée, fisticuffs behind the equipment shed, and so forth. It may even have benefited the fledgling league's macho appeal to have the individual teams operated like independent gangs in a swashbuckling battle royal. Undoubtedly, something of this appeal will be sacrificed if, as it now must, the NFL adopts a corporate commissioner's office with authority over league affairs.
As the embarrassing courtroom failures demonstrate, however, those less complicated times ended long ago. The NFL is a major industry now, with billions of dollars in revenue and a galaxy of business partnerships to safeguard. The players reportedly have a union, which represents their common interests and (understandably) demands consistency, transparency, and fairness from the league's on- and off-field administration, including its enforcement of rules governing player discipline. Negotiating these complex responsibilities in a coherent manner is simply more than can be expected from 32 distinct franchisees scattered across the United States, each also operating as a massive and complex business concern of its own. Only a centralized body with clearly defined jurisdiction and enumerated procedures—a commissioner's office—can manage it.
Notably, the NFL's sister sports leagues—the National Basketball Association, the National Hockey League, and Major League Baseball—long ago adopted the commissioner template. To be sure, none of them had the NFL's freewheeling Old West reputation to live up to, or unprecedented runaway growth blinding them to the inadequacy of traditional administrative models. Still—and while those leagues have endured their own high-profile bouts of labor strife, overexpansion, and misguided anti-drug hysteria—none of them have received even a single public correction as harsh and humiliating as those the NFL's entire model of self-governance suffered in rapid succession these past months.
The message is clear. The National Football League must appoint a commissioner with well-defined authority to administer discipline and enforce its rules, so that it can operate with the consistency and institutional good sense needed by a business of its size and complexity, and so that its needless and embarrassing courtroom battles will no longer overshadow the thrilling ones taking place on the gridiron.
G/O Media may get a commission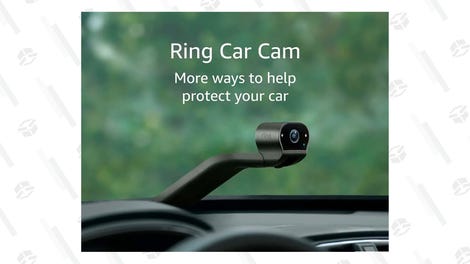 Photo: AP