Welcome back to Deleted Scenes. This space is now reserved for those scuzz-money entrepreneurs who've unsuccessfully tried to sell us prurient information. This is also where we'll run notable emails we've received from some of our readers. All emails are [sic]'d. Enjoy.
Price Offered: Less than $100
From [Redacted]:
I am in possession of risque pictures of a current Dallas Cowboys Cheerleader. In the pictures, she is not completely naked, but she is posing in her panties, lingerie, and does expose her butt in one of the pictures. I also have e-mails from this cheerleader responding to ads on craigslist for sex parties. In these e-mails, this cheerleader arranges meetings with strangers that posted on craigslist looking for sexual partners, including threesomes and other fetish party inquiries. This cheerleader arranged sexual meetings with multiple sex partner's through craigslist, and in most of these situations even inquired whether there would be compensation involved for her sexual services.

I want to know if these pictures and e-mails are something that your website would be interested in obtaining, and if you would pay for this information.
Deadspin
Probably won't pay that much for it. But interested.

Sent from my iPhone
[Redacted]
AJ,

Give me a number so I can consider whether to continue our dialogue. Here is an example of some of the e-mail conversations I have (I am not including e-mail addresses at this point obviously):

Cheerleader to Craigslist poster (this is part of a series of e-mails):

haha I do have a date! :-) I live in the Allen/Mckinney area. number is redacted. Do you like toys? I have an amazing vibrator that we can play with too! He sounds like a great size. I'm a little on the petite end, so I might need a little stretching out ;-)


Message from cheerleader to a different Craigslist poster (again, only part of a series of e-mails back and forth):
haha thanks! I like what I see, too! I normally don't do this kind of stuff, but I've been feeling frisky and experimental lately. Don't know if that's a good or bad thing...Just out of curiosity, is there a compensation?

Like I said, I also have pics of her scantily clad. I know this is not a extremely high profile athlete or anything, but the Dallas Cowboys Cheerleaders pride themselves on being classy, so it is pretty juicy that one of them was using craigslist to solicit sex from strangers, and actually prostituting herself by asking if monetary compensation would be provided.
G/O Media may get a commission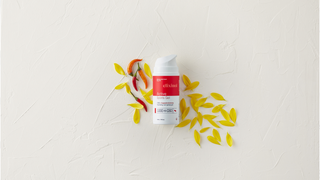 Deadspin
No, believe me it is newsworthy, especially if she's still on the team. I agree. But, look, it's not something will pay a lot for. And by "a lot" I mean, "more than $100," so we wouldn't be a good windfall.

You should shop it around and see what kind of number you'd get. But it's a good story if all the information you have is true. I'm just not comfortable throwing a ton of money at it.

Just keep me updated, though, on how your search goes and when you find a buyer.
[Redacted]
AJ, thanks for the response. Obviously I am not going to ruin someone's life for $100, so I will see what else is out there. I do think that a Dallas Cowboy cheerleader prostituting herself via craigslist is going to generate more than 10,000 page views though. You will get more than that just in the Dallas Metro area alone. They are the most popular team in the most popular sport and every male fan of theirs will be visiting the site to read the steamy e-mails and view pictures of one of their "respectable" cheerleaders in provocative photos.

Good luck to you...Love the site.
Deadspin
We'll see
Notable Fanmail
SUBJECT:Grantland>Deadspin
Hey Daulerio,

You and the rest of the assholes at Deadspin (Magary excepted, he's awesome and I can't wait until he realizes he is way too good for your site) need to get the fuck over yourself with this Grantland shit. You sound like a bunch of jealous teenage girls talking shit about the new girl at school because she's getting attention from the guys. Grantland has put out more quality writing in less than a week than Deadspin has in months. You are not nearly as relevant as you believe yourselves to be. People only give a shit about Deadspin because it's slightly more entertaining than ESPN.com. There is rarely anything worthwhile on Deadspin anymore, unless it's written by Magary or a guest writer and occasionally Craggs, who would be writing for Grantland if you weren't such a jealous bitch. I miss Leitch. Fuck off.

-Jon
SUBJECT: Grantland
Why do you guys obsess so much about Simmons, Grantland, ESPN, etc.?

Don't you think you're only promoting them even more? Is this a Single White Female sort of thing? It often seems that way...
Your site should cover sports, not sports media. There is a difference.

Sincerely,

A Concerned Reader
SUBJECT: LukeOBrien/Leonard
......yeah and Marvin Hagler was a women beater and philanderer who after losing his title to Sugar Ray Leonard beat up his wife, went on an alcohol and cocaine bender, moved to Italy and abandoned his family. How are these two guys different again ? oh yeah, you like one of them and hate the other. Great article ???? — Joe Devana
SUBJECT: Site Design
I just looked at your website after MONTHS of ignoring it because of your redesign.

Yep, I can confirm it is literally one of the worst site redesigns I've ever seen. So you won't see me again. Probably ever.

How can NONE of you recognize this? Unbelievable. — Robert Calvanico
Numerous Staff Team Responses
Bye.
You're fun.
BYE
Robert's Response
Clever.

Take a lesson from Tommy.

Sent from my iPhone
Tommy's Response
Sorry to hear it, Robert, but you know we have zero control over the redesign, right? And that a lot of people here share your misgivings? Is there something in particular you're having trouble with?

You might try the blog view, if you haven't already:
Awww, Craggs.
Remember, all emails sent to the Deadspin tips line or individual editors are considered on the record unless specified otherwise.