Ivan Nova is 1-2 so far in 2017. But look closer: In 20 innings pitched with a 2.25 ERA, he's struck out eight and walked none. Or put another way, after Monday night's complete-game 2-1 loss to St. Louis:

The best indicator of how Nova's performance has improved is the radical (and likely not fully sustainable) shift in his strikeout-to-walk ratio. In six and a half seasons with the Yankees (728.2 innings) Nova averaged 2.28 strikeouts per walk. Since he joined the Pirates at last year's trade deadline—admittedly just 84.2 innings—his strikeout-to-walk ratio is exactly 20:1—60 strikeouts to just three walks.
This aligns with Fangraphs' analysis following Nova's decision to re-sign with the Pirates on a three-year, $26 million deal after half a season in Pittsburgh. They found, comparing his 2016 splits from the Yankees and the Pirates, Nova threw to roughly the same amount of contact but he pitched more strikes and fewer balls in Pittsburgh. Basically: He did the thing pitchers are trying to do, only more successfully.
He's in a different league, sure. But there's precedent for pitchers pushing 30 years old finding new or renewed success in Pittsburgh, with credit generally going to pitching coach Ray Searage. The year before Nova joined the Pirates, 32-year-old J.A. Happ spent just half a season in Pittsburgh and managed to transform from a career-4.24 ERA guy to someone who gave up just 13 earned runs in over 63 innings. Happ flipped his Uncle Ray transformation into a cushy deal with Toronto and stayed successful enough to earn a few Cy Young votes the following year. Happ and Nova are just the latest examples of what Searage has been doing in Pittsburgh—with the likes of A.J. Burnett, Vance Worley, Edinson Volquez, Charlie Morton, and Francisco Liriano—since 2010.
G/O Media may get a commission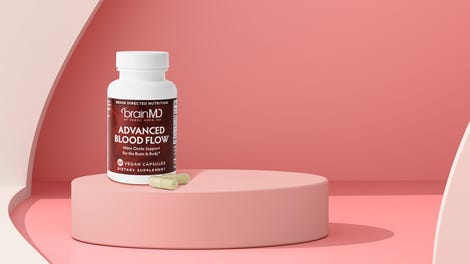 There are any number of reasons Searage, an uninspiring reliever in his playing days, might be so good at this. He might tweak a player's delivery to be more efficient, or encourage him to throw two-seamers and sinkers toward the bottom of the strike zone. The Pirates promote pitching for soft contact, and wearable sleep trackers. But mostly, the franchise seems good at identifying the kind of pitcher who have potential beyond their numbers, and the pitchers themselves just seem to like working with Searage.
In spring training this year, Nova spoke to For The Win about the coach:
"It was huge," Nova says, when asked of Searage's impact on his performance. "Huge. We didn't do a lot of work mechanically or stuff like that, but the way that he communicates with you, the way that he explains something to you, it gives you the confidence to go out there and perform at a high level.

"He told me not to be afraid. Trust the guy behind you, trust the catcher, trust what you have. It's simple stuff. I know it sounds simple, because I was doing good, but when you're not doing good, it's hard: You start thinking too much, and you start trying to figure things out, you've got to build your confidence back and attack the hitters."
In the post-Moneyball era, it's become harder for teams to establish an edge by exploiting systematic inefficiencies purely in talent evaluation. But being able to coax better performances out of players other teams have given up on is a surefire way to get the most for your money.