On Wednesday, we told you about how several Cubs blogs reported receiving emails from "Quite Frankly With Stephen A. Smith" staffers encouraging them to come out and boo Cubs manager Dusty Baker. Well, it turns out, Baker caught wind of the emails and cancelled his appearance on the program. In the Chicago Tribune today, media columnist Teddy Greenstein talks to Smith about what happened. And guess what? He says it wasn't a planned ambush of Baker, nor was it the fault of an overzealous staffer. You know whose fault it was? OURS!
Smith accused deadspin.com, a frequent critic of his, of altering the memo, but deadspin merely linked to the goatriders.org site.
That's right: We altered a memo that we never received and could care less about, and then encouraged several Cubs blogs to go along with us. Why? Because EVERYTHING HE SAYS IS IMPORTANT! The folks at Goatriders, where this all started, detail the whole experience there. We would like to say that Smith's inability to stand up to the fact that one of his staffers might have made a simple mistake, choosing instead to blatantly lie to cover himself, would be the most embarassing part of the interview. But it actually gets worse.
Smith, explaining to Greenstein why his program's ratings are so bad, claims the fault is not HIS OWN STYLE!, but in fact THE SUITS AT ESPN! He blames the timeslot change from 5:30 p.m. to 11 p.m., saying ESPN doesn't promote the show enough. "I'm not happy," Smith said. "I love working for ESPN, and ESPN has been very good to me. But I'd be lying if I said I'm happy with what has transpired with the show."
G/O Media may get a commission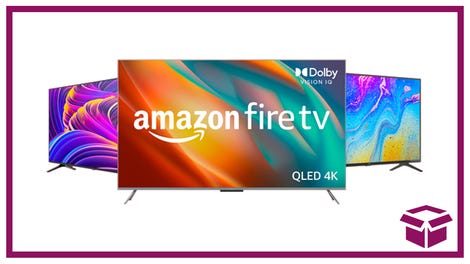 Ooh. stunning.
New Amazon Fire TVs
But that's not the best part. The best part is when Smith explains that when ESPN asked him if he would be interested in moving his show to 11, he said yes, not realizing that live games running late might delay the start of his show. This news flash — that sports don't have definitive end times — has taken Smith aback.
As for the show's inevitable cancellation, Smith almost sounds resigned to it: "I don't know [whether the show will make it to a second anniversary]. I don't know if I'm going to want to [continue]. ... For me it never has been about just being on TV. I'm about success."
You know what? We think he's lying.
Quite Frankly, Baker Bails Out [Chicago Tribune]
Goatriders Vs. ESPN, Final Round [Goatriders Of The Apocalypse]
Come On Down And Boo Our Guests [Deadspin]
(UPDATE: Here's another email exchange, this one from View From The Bleachers, verifying that Smith and his staff are full of it.)