Throughout his farewell season, Mariano Rivera has been honored by visiting teams with gifts and small ceremonies celebrating his storied career. The Twins gave him a chair made of broken bats. The White Sox gave him framed scorecards from notable appearances. The Red Sox? They made sure to celebrate their 2004 championship team.
The tribute video kicked off with a lengthy recap of one of the worst moments of Rivera's career: the blown save in Game 4 of the 2004 ALCS, that led to the Red Sox's historic 0-3 series comeback.
The Red Sox showed video of the sequence of events leading up to and after Dave Roberts's steal of second base in the ninth inning of Game 4 of the '04 American League Championship Series. They had video of Kevin Millar going over his at-bat, in which Rivera threw four straight balls. Roberts pinch ran and the Sox showed video of three throws to first base before Roberts stole second under Derek Jeter's tag. Then Bill Mueller's single up the middle, which scored Roberts and turned the fortunes of the series in Boston's favor, was shown.
As a sort of director's cut, they showed Millar, Roberts and Mueller breaking down the inning.
When the video ended, emcee Dave O'Brien got on with the ceremony, which he called "less of a toast and more of a roast." This proved to be a video of the Red Sox's World Series ring ceremony on opening day 2005, when Fenway fans sarcastically cheered Rivera for the blown save that made their title possible.
G/O Media may get a commission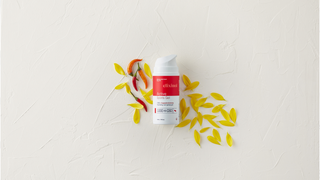 Rivera received that applause with laughter and a tip of the cap, but got a little sick of it after Red Sox fans again cheered when he entered that 2005 game.
"It gets ridiculous at a point," Rivera said at the time. "Being sarcastic, you can take it for a little bit, but it gets old. It gets idiotic."
Then the Red Sox presented Rivera with an oil painting of him being sarcastically cheered by Sox fans in 2005.
The rest of the ceremony was lovely. Rivera was serenaded by a cello quartet's rendition of "Enter Sandman." The Red Sox gave him a scoreboard placard signed by the entire team, Fenway seat No. 42, a bullpen rubber, and a donation to Rivera's charity. But afterward, some members of the Yankee camp weren't happy with how much the event seemed to focus on one of Rivera's biggest professional failure.
One unnamed Yankees official asked the Globe, "Did you think they rubbed in 2004 a little bit too much?"
Even Yankees manager Joe Girardi had to bite his tongue when asked about the Sox-centric presentation.
For his part, Rivera was all smiles.
"They beat us that year and they deserve all the accolades," Rivera said Sunday after the Yankees were swept out of Boston with a 9-2 thrashing. "It's not strange. It was good. They have all the power to do that. They beat us that year, so why not? They had a great time, had fun and that's what they did."
It was a roast, a good-natured continuation of a great rivalry, and if Rivera wasn't offended, there's no point in anyone else getting offended on his behalf. But the classiest gesture may have come away from the cameras. In the visitors' bullpen, Rivera signed the wall. "Last to wear #42," he wrote. "Thank you for everything."