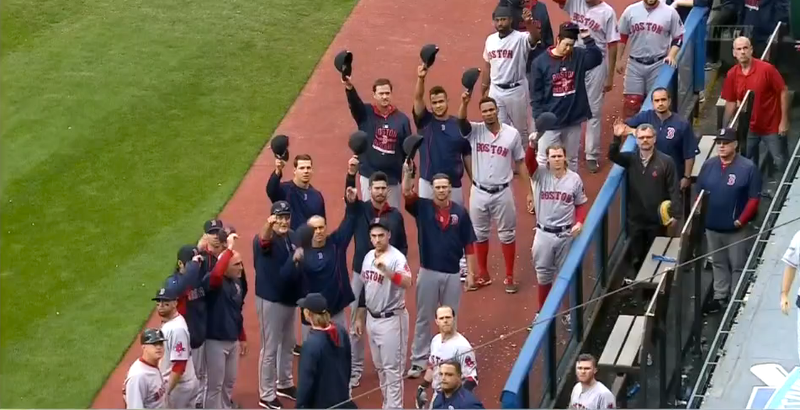 Boston's last game was also the last Red Sox game for Don Orsillo after 15 years of calling play-by-play. Orsillo's exit from NESN wasn't handled well, but the team did its part, with a video tribute at last week's home finale and, after the final out of yesterday's game in Cleveland, a cozy goodbye from the players themselves.
"We're happy to do it just to show him a little bit of love and respect for what he's done for us," said utility man Brock Holt. "He doesn't take his job too seriously, but he's really good at it. Just being around him, he's a good person. We're going to miss him and everyone that watches him on TV is going to miss his voice calling the games for sure."
Orsillo had a physical pregame run-in with Indians manager Terry Francona, still good friends from Francona's time in Boston.
And during the game, when Francona knew the camera was on him, he had one last message for Orsillo:
Orsillo will join the Padres' broadcast team next year, and will assume the play-by-play role from Dick Enberg after he retires following the 2016 season.