From Eduardo Galeano's classic, now available as an ebook. We'll have excerpts throughout the week.
In Spanish he is the árbitro and he is arbitrary by definition. An abominable tyrant who runs his dictatorship without opposition, a pompous executioner who exercises his absolute power with an operatic flourish. Whistle between his lips, he blows the winds of inexorable fate to allow a goal or to disallow one. Card in hand, he raises the colors of doom: yellow to punish the sinner and oblige him to repent, and red to force him into exile.
The linesmen, who assist but do not rule, look on from the side. Only the referee steps onto the playing field, and he is certainly right to cross himself when he first appears before the roaring crowd. His job is to make himself hated. The only universal sentiment in soccer: everybody hates him. He gets only catcalls, never applause.
Nobody runs more. This interloper, whose panting fills the ears of all twenty-two players, is obliged to run the entire match without pause. He breaks his back galloping like a horse, and in return for his pains the crowd howls for his head. From beginning to end he sweats oceans chasing the white ball that skips back and forth between the feet of everyone else. Of course he would love to play, but never has he been offered that privilege. When the ball hits him by accident, the entire stadium curses his mother. But even so, he is willing to suffer insults, jeers, stones, and damnation just to be there in that sacred green space where the ball floats and glides.
G/O Media may get a commission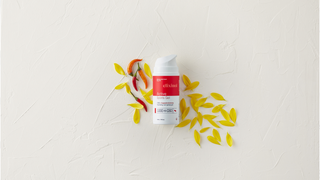 Sometimes, though rarely, his judgment coincides with the inclinations of the fans, but not even then does he emerge unscathed. The losers owe their loss to him and the winners triumph in spite of him. Scapegoat for every error, cause of every misfortune, the fans would have to invent him if he did not already exist. The more they hate him, the more they need him.
For over a century the referee dressed in mourning. For whom? For himself. Now he wears bright colors to disguise his distress.
---
Excerpted from Soccer in Sun and Shadow. Copyright © 1997 by Eduardo Galeano and Mark Fried, translation. Published in paperback by Nation Books, 2013. Published in ebook by Open Road Media, 2014; available wherever ebooks are sold. By permission of Susan Bergholz Literary Services, New York City and Lamy, NM. All rights reserved.