The seventh inning of the Dodgers' eventual 4-3 NLDS Game 5 win was the wildest single inning of baseball since a certain other seventh inning of a division series Game 5 played exactly one year ago today. Where do we even start? Well, we start by saying that if it seemed like everything happened in that frame, there sure as hell was enough time for it to happen.
(Let me enter old-person mode for a second here. Baseball wants to know why its ratings aren't what they used to be, and why it's having trouble attracting kids? A playoff double-elimination game, played on the East Coast on a school night, ended at precisely 12:42 a.m. That's an official game time of 4:32, the longest nine-inning playoff game ever. I hate myself a little bit for staying up for it; I have no idea how kids are expected to do it.)
The seventh inning, top and bottom, took one hour and six minutes. It saw seven pitching changes, four pinch hitters, two pinch runners, and a double switch. It started with Dusty Baker removing his ace starter after just 99 pitches, and ended with Dave Roberts bringing in his closer for what would turn out to be a 51-pitch hold. (Only one of those moves paid off, and it's the one that involves using your best pitchers in high-leverage situations. Funny, that.) And somewhere in the middle of all this, a scoreboard announcement that everyone would be trapped there forever, with no means of escape:
G/O Media may get a commission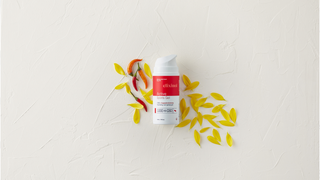 I have a question: What the hell was that? Was that ... fun? That should have been objectively bad, right? Interminable, seemingly more commercial breaks than actual baseball. But yet still delightfully bananas, high-stress baseball, with nothing to do to break the stress between batters but pace in front of the TV. It was painful, and memorable, and I'm so glad I got to see it and I never want to see anything like that ever again.
"Never in my career, never in my life," Max Scherzer said when asked if he has ever experienced such a freaky frame. "I mean, you knew something one-in-a-million was going to happen tonight. That was it."
Should I even try to go over what happened? Like Vietnam, if you weren't there you'll never understand. Joc Pederson tied things with a homer:
Carlos Ruiz(!), pinch-hitting for Chase Utley, gave the Dodgers the lead:
Justin Turner extended the lead to three:
Chris Heisey(!) then brought the Nationals back within one with a pinch-hit homer:
All of these highlights, just flashbulb memories in the dark. I do not think I will take anything specific from the seventh inning of Dodgers-Nats. More just the slow-motion realization that everything was going off the rails, and the stomach-clenching sense of third-party dread that always besets me in a close playoff game without a rooting interest, and frustration at the managers for dragging out that thing for more than an hour and at MLB for allowing it to happen, and a strange sort of giddiness, partially out of exhaustion but partially from a sense of belonging, knowing all us fans and viewers were in this bizarrerie together and until the end, and if that end somehow ramped up the weirdness and tension even more (Clayton Kershaw!), well, then, my god, we survived something, didn't we?