The NHL Closer is written by Greg Wyshynski, of The FanHouse and The Fourth Period. He is also the author of Glow Pucks And 10-Cent Beer. Enjoy.
They're Going To Need a Bigger Boat. Before we get to this week's Brewmeister Ratings, a few cynical words about the San Jose Sharks. At second overall in the Western Conference, some fans don't believe there's a hell of a lot to bitch about. But last night's 4-3 overtime disintegration against Anaheim spotlighted three of San Jose's lingering migraines: A potentially apocalyptic goaltending situation, defenseman and "Chernobyl's finest living monster" Alexei Semenov, and Jonathan Cheechoo, the biggest tease since Jennifer Love Hewitt — right around "Can't Hardly Wait" and before the pudding ass.
I suppose Ron Wilson has a really well thought-out reason for giving Evgeni Nabokov his first night off in 44 games against the division rival Stanley Cup champions instead of the night before against the expansion Leafs. Especially since it resulted in rookie and boring interview Thomas Greiss giving up four goals on 29 shots to the Ducks, including Doug Weight's lucky deflection with 27.7 left in regulation to tie it and Francois Beauchemin's quick game-winner 33 seconds into OT. The lack of any decent back-up for Nabokov could be a serious deficiency as the postseason nears, leading to talk that an ancient CuJo could land in San Jose - which, according to team sources, ain't gonna happen.
But the game-tying goal was all Semenov's fault, from an inability to clear the puck to it eventually deflecting off of him into the net. Or as Can't Stop the Grier put it: "Standing like a man-made block of lifeless tissue in front of the net with an Abbey-Normal brain in his head - Chernobyl's finest living monster, Semenov, had Doug Weight's shot bounce off his tree-trunk and past Greiss with 28 seconds left, deflating the Sharks and dashing any dreams the team had of pulling off their finest road win of the season. WHY? Why is he on the ice for 17 minutes? Is Ozolinsh dying? Did he hit on Ron Wilson's wife? Did he run off to Mexico with Britney? This turd Semenov is a -8 in 14 games and, for some reason, Ron Wilson continues to run The Monster out there to torture Sharks' fans." Shit, man, don't pussyfoot around on this Semenov thing; how does ye really feel?
G/O Media may get a commission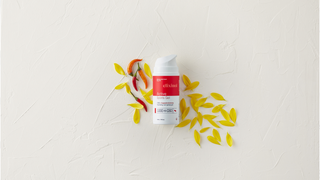 As for Cheechoo: 3 shots in about 13 minutes of ice time on the second line, and 5 goals in 37 games. Granted, he scored 28 of his 37 (37? In a row?) goals after Jan. 1 last season, and he's still recovering from off-season double-hernia surgery, so there's hope for the Cheechoo Train to get rolling. But if I'm a Sharks fan, I'm done with this all-or-nothing inconsistency. He's like hockey's answer to Steven Soderbergh.
The Brewmeister Ratings. Power rankings suck. This much, we know. Looking back over the last seven days of NHL action, I've identified the two winners and two losers. And since pseudo-statistical and tedious analysis is the stuff of "power rankings," I describe their fortunes with a form of universal expression: In terms of beer. Welcome to The Brewmeister Ratings...
Winner No. 1: Minnesota Wild. About the only people who aren't thrilled with the Wild's 3-1 week — with wins over Detroit, Chicago and Phoenix — are those who spent a high fantasy draft pick on goalie Niklas Backstrom hoping to trap their way to glory. Josh Harding won all three games, making 93 saves on 97 shots. The Beer They'd Be: A pint of Surly Brewery Brown Ale/Porter/American Pale Ale, held between the glorious Food Network cans of Giada De Laurentiis.
Winner No. 2: Edmonton Oilers. The previously left-for-dead Oilers are back at .500 after beating the Islanders, Coyotes and their Battle of Alberta brothers, Calgary — with wins coming sans their trademarked crutch: A victory in the skills competition. How good are things in Edmonton? Fans are making "Cape Fear"-like tributes to pugilist goon Zach Stortini. The Beer They'd Be: A beat-up bottle of Alley Kat Amber that manages to still taste of malty goodness.
Loser No. 1: Toronto Maple Leafs. The Leafs get a goose egg on a West Coast trip. Stat of the Day: Toronto is 8-13-3 since Tlusty was forced to keep it in his pants. The Beer They'd Be: A flat bottle of Molson Golden with a ripped label — from 1986.



Loser No. 2: Calgary Flames. Three losses, including a blown lead that turned into a shootout loss to the Islanders at home, and a severe case of whiplash as they watched Dion Phaneuf's price tag rise in a post-Ovechkin contract world. The Beer They'd Be: A long-neck of Leinenkugel that Mike Keenan has been yelling at for the last 48 hours straight.
Puck Headlines
* The Rangers want to close out Yankee Stadium with a Winter Classic, and the NY Daily News has the shitty photo illustration to prove it. I don't know; I always figured that the last thing I'd see before Yankee Stadium closes would be Hank Steinbrenner kicking out a television as the fans chant "Bring Back Torre" and the Yankees miss the Wild Card by 3-and-a-half games. [New York's Hometown Paper]
* Evgeni Malkin is teh suck at the shootout. LOL. [FanHouse]
* Alanah Downie checks out 20 minutes of CBC's "MVP" hockey soap and discovers "a bit of violence, a bit of sex, a few broken laws, a couple of jackasses, a girl too-innocent-to-be-of-this-earth, and a touch of evil." It's like "Playmakers" for the puckhead set, minus the strong pimp hand of Paul Tagliabue ready to smack it down after one season. [a href="http://www.kuklaskorner.com/index.php/CandB/comments/running_down_mvp">Canucks and Beyond]
* An Eastern Conference All-Star Team of players that didn't make the Eastern Conference All-Star Team. [Getting Glenergized]
* How to build your own table hockey game, if you're all industrious and shit. Going Five Hole]
* Eight ways to revolutionize the NHL, including the contraction of Carolina, Tampa, Atlanta and Florida. How very Canadian of you. [Cloud 9]
* Finally ... holy fucking shit, Lego Hockey. SPOILER ALERT: The game ends when a dog somehow gets on the ice, steals the puck, all the players die in a massive pile-up, the dog blows a whistle, and all the players are resurrected as ice zombies. And, no, I did not just take a bong hit: