The NHL Closer is written by five octopi from Melt Your Face Off. When Al Sobotka isn't twirling us over his head, we're served with pickled ginger, green onion and mayonnaise in takoyaki. Raskolnikov emptied his ink sacs to write a recap of last night's action.
This next game would not be a lackluster affair full of neutral zone traps and pre-lockout hockey. Major changes were planned for Game 2 for both teams. Johan Franzen, who scored twelve goals in eleven games for Detroit before being sidelined with concussion-like symptoms, shook the remaining cobwebs from his head and returned to the lineup. Meanwhile, Pittsburgh, looking for a sparkplug to add confidence to the young team, inserted fourth-line winger / assistant captain / human deity Gary Roberts into the fold. On top of this bold move, Michel Therrien mixed his lines to create the required offensive synergy. Ryan Malone was bumped up to Crosby's line, Max Talbot stopped waiting tables to free up space for Malkin, and Pascal Dupuis was dropped to the checking line. Surely this shakeup would generate offense for Pittsburgh and action for viewers.
Instead, Game 1 replayed itself. Detroit enveloped Pittsburgh in every facet of the game, winning the game 3-0 and jumping out to a 2-0 lead in the series. The Wings quickly scored two goals in the first period. Mark Stuart tallied the first 6:55 on a slap shot from the right point that newly-embattled goalie Marc-Andre Fleury could not control. The puck hit the top of Fleury's right pad, then continued its forward momentum into the net. Four minutes later, Tomas Holmstrom, like he always does, capitalized on the hard work of more talented players by tapping in a Zetterberg shot that squeaked through Fleury's five-hole.
After the initial onslaught, Detroit clogged the neutral zone, daring Pittsburgh to find a way through. This was a slow, painful process that resulted in tens of hopeful dumps and fruitless chases for both teams. The Pens garnered two power play opportunities through the first two periods, but could not dent Detroit's defense. Passing and shooting lanes closed before any Penguin could put a shot on Chris Osgood.
The third period brought controversy and insurance goals. During a Pens power play, Malone skated across the front of the Wings' net and grazed Osgood, who tumbled so quickly that Dominik Hasek stopped admiring his reflection and applauded. Malone was sent to the box for goaltender interference. During the ensuing four-on-four, Valtteri Filppula deked Kris Letang out of his skates, swept across the front of the Pens' net and slid the puck behind a stationary Fleury. With a secure 3-0 lead, there should have been no tomfoolery from Detroit's bench. However, the flopping was far from over.
G/O Media may get a commission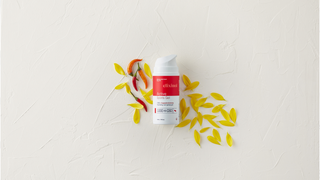 Franzen, perhaps not wanting to be upstaged by Osgood, pulled a Cristiano Ronaldo special of his own a few minutes after Filppula's goal. After dumping the puck into the Penguins zone, Franzen stood at the offensive blue line. Roberts, doing what any player would do, pushed the Red Wing forward. Two seconds later, Franzen collapsed in a heap and required medical attention. After the television break, he was miraculously cured! Praise modern medicine!
Osgood, in turn, one-upped Franzen. With 1:15 remaining in the game and no chance for a Penguins comeback, Osgood pulled a Madame Butterfly and died when Petr Sykora lightly grazed him. Soon afterward, Brooks Orpik tangled with Andreas Lilja, Franzen (still cured!) pounded Malkin, and Roberts lost a quick battle with Pavel Datsyuk. Pens fans, your hero lost to a Lady Byng finalist. Be afraid, be very afraid.
Game 3 is Wednesday at Mellon Arena.
Puckdump
Will Zdeno Chara consider his life incomplete when he sees the leopard on Kilimanjaro? [Puck Daddy ]
Dave Nonis' last words … as a Canucks employee. [Orland Kurtenblog]