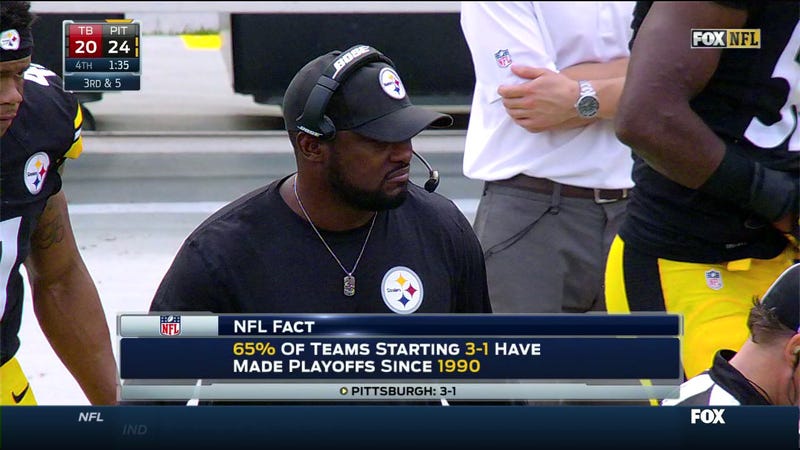 Here's the series of events that led to the Pittsburgh Steelers blowing a 90% chance of winning with 1:40 left on the game clock:
On a 3rd and 5 that could have put the game away, the Steelers hand the ball to a bad motherfucker who loses two yards.
Fox runs the above Steelers Defeat Truman graphic.
The ensuing punt travels just 29 yards, giving the Bucs the ball at the Steelers' 46 with just :40 to play.
Louis Murphy runs 41 yards after catching a short slant from Mike Glennon.
Glennon gets the last five yards on a throw to Vincent Jackson.
As a reminder, the Bucs lost by 42 points last week, and here they are, beating the Steelers on the road. The NFL, man.