There's a smoking section near the first-base gate of Nationals Park. On Saturday, it hosted a mixed batch of fans. You could tell who was whom by the lettering on their red-and-white gear.
What gave Josh Carter away was the black Zorro mask, sombrero, and Phillies-cape combo that accentuated a drawn-on mustache and Raul Ibanez Phillies jersey.
"When I heard about this trip, I knew I had to go," he said outside, around the same time Jayson Werth hit a three-run dinger that managed to muzzle the right-field Phillies fans heckling him heavily up till that point. "They haven't done it since the draft. This is a once-in-a-lifetime opportunity."
The draft of which Carter spoke was the 1999 NFL draft, for which Philadelphia sports-talk radio station WIP organized "The Dirty 30," a crew of fans who traveled to NYC and lustily booed the announcement of the No. 2 overall pick, Donovan McNabb. The quarterback seemingly never got over that moment, and neither did anyone else—the event still on heavy rotation on the "Philadelphia fans are horrible people" playlist.
The trip that Carter referenced was the "Phillies Phorty Bus." It consisted of 40 fans, in numbered T-shirts, who drew enough respect from WIP's morning-show host, Angelo Cataldi, to be included in the first trip he's honchoed since that draft event. It would prove to be a disaster, at least for some of the fans. This is the story of how the Phillies Phorty became the Phillies Thirty-Eight.
G/O Media may get a commission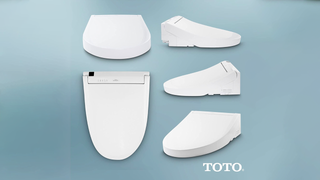 44% off
Toto Washlet Electronic Bidet Toilet Seat
* * *
Let's start at the beginning. The idea for the trip started in February, when Nationals COO Andy Feffer informed the DC Sports Bog of the franchise's mission to stop Philadelphia fans from taking over the gray stadium.
"Forget you, Philly," Feffer said. "This is our park, this is our town, these are our fans, and it's our time right now."
Shortly thereafter, the Nationals put single-game tickets for this weekend's series on sale. Thing was, for a month, they sold only to people with credit-card billing addresses in Maryland, Washington, or Virginia.
Good move to pump up your own fans.
Better move to rile up another team's fans.
It certainly worked on Cataldi—a former Philadelphia Inquirer scribe who has become the morning voice of Philly sports fandom—who quickly set about organizing the trip. Listeners would call in for once- or twice-a-week auditions to prove they were worthy of a seat.
Which is how, at 8:30 a.m. on Saturday, the Phorty found itself in Ponzio's Diner in South Jersey, a landmark eatery from which the station does regular broadcasts.
"Represent us well," the station's marketing honcho, Cindy Webster, was saying, "as Philly fans at their finest." That advice came moments after a Mexican kitchen worker had been summoned to perform his signature donkey call just inside the bus door.
Bus driver John noted that the on-board "bathroom is like Vegas. What goes in there stays in there. Alright, let's go have a good time." I think he was telling us not to piss on the seats. Or something.
The crew ranged from eager twenty-somethings to proud-to-be-part-of-it fifty-somethings.
Marty, with a straight-flush tattoo on his left-arm starting with the nine of spades, took it upon himself to walk up and down the aisle of the coach bus with trays of chicken-parm sliders, crab cakes, cheesesteak egg rolls, shrimp (with cocktail sauce), and other fare. This was breakfast.
Luke, who chose jeans and tan boots for the 80-ish degree day, spent much of the 11-hour trek making sure everybody autographed the Phillies jersey that he was "going to retire after today." He also continually reminded the world that someone swiped his beer, which was odd because alcohol was banned from the bus under penalty of being thrown off the trip. Waivers were signed by all.
The guy who wore a top hat called himself "Bob 'Bag O' Wheelchairs.'" This was both an homage to the wheelchair in which he sat and a way of differentiating himself from "Coma Jim," a WIP regular who did not make the cut on this day.
The southbound bus trip was as awkward as one would expect. This was a gaggle of strangers held together only by their love of the Phillies and sports-talk radio. Took a while for them to congeal.
* * *
Going into the game, the Phillies were 13-14 while the Nationals led the NL East with a 17-9 record. It's only a month into the season, sure, but the narrative was taking shape that the defending divisional champs are on the wrong end of their aging curve while the club that needed gimmickry to protect its home turf is an organization on the rise. This particular narrative had not penetrated our bus, however. At some point after the movie—Major League, naturally—and before the end of the Baltimore-Washington Parkway, Cataldi called in to the station. His message: We will claim this stadium. And the Phillies will trounce the opposition. This prompted a raucous "Let's go Phillies, let's go. Nats suck!" chant.
From there, "one of the great, great callers in the history of Philadelphia sports talk," Kenny Justice, was handed the bus mic to deliver a pep talk. He was sporting a straw hat and a red Hawaiian-ish shirt emblazoned with a Phillies "P" insignia.
"OK, who here graduated from the third grade?" the great caller began. "A little spelling class. Here's how you spell 'Nationals': S-U-C-K-S, NATIONALS!"
His pep talk lasted 15 seconds. Then, it was time for Jason, the "captain" of both the NFL draft and Nationals Stadium bus trips, to talk.
A short, balding Constanza-esque chap, Jason elicited a round of boos for that guy Donovan and proceeded to declare that the Phillies would unquestionably win on this day.
"They're afraid of us!" he said of the Nationals tickets ban. "Go in that stadium. Be loud and be proud. OK? Here we go: LET'S GO PHILLIES! And every time they announce Jayson Werth's coming to bat, we're gonna say, HE'S NOT WORTH IT!"
Cataldi offered his pregame speech: "We're all great Philadelphia sports fans, and we take pride in being the best sports fans in all of America. Another city tried to remove from us our inalienable right to go to a baseball game anywhere, any time we want to watch our Philadelphia Phillies play.
"They tried to take that away from every one of us, and that is why we are on a bus going to Washington, the capital of our country to make a statement about freedom of expression when it comes to being a sports fan. The way we are going to express this via the verbal way, not the physical way. Let us make a ruckus there. Let us not in any way fight or anything that will get us put in jail. Because we will not wait for you."
* * *
Overheard in and around Section 240, where sat the Phorty and their inflatable thundersticks.
• "Gollllly, so many Phillies fans."
• "Let's see if we can shut them down and shut them up."
• "I'm a Yankees fans, but I'm a bigger Nationals fan," from a gal who proceed to point out that the "S" and "O" on the scoreboard represented "strikes" and "outs."
• The Phorty started chanting "overrated" at Bryce Harper, so a Nats fan retorted "last-place Phillies," which wouldn't technically be true until the Marlins beat the Padres later that night.
• Another Nats fan started yelling, "Let's go, Giants," but it was never made clear whether he was talking about the football Giants from New York or the baseball Giants from San Francisco.
We sat in right, above Werth, a former Phillies player who was lured to D.C. by a hefty contract offer in 2010. As he took the field, Werth looked up into the stands. This prompted pre-inning screams of "He's not worth it," "Sellout," and "You took the money and ran." Someone in the group said, "I can't boo Werth." It was a whisper.
The group cheered louder when Werth struck out in the first inning than they did when his replacement, Hunter Pence, singled in the second. It was that kind of contingent. "That's why you're not worth it, Jayson," yelled one of the Phorty.
Around the third inning, Comcast SportsNet Philadelphia sent a reporter over to do an in-game segment with the crew. The fans flocked to get on air, and soon their phones lit up with photos of their appearance on TV.
Nationals fans never could seem to figure out what the hubbub was all about. It didn't last, in any case. Werth would homer in the bottom of the fifth. By the end of the sixth, the Nats were up 5-1. By the end of the seventh, it was 7-1, and the Phorty had mostly cleared out. When Werth flared a shot to right in the seventh, a white-haired gent turned and laughed at a Phillies fan. There were three empty seats to his left and four to his right.
On the loudspeaker, CNN's Wolf Blitzer began repeating Feffer's "our park, our team, our time" mantra. His pep talk faded into a Katy Perry song. I can think of no better summation of Nationals Park (and of Wolf Blitzer, for that matter). Still, it was hard not to feel the shifting fortunes of both teams. (The next night, though the Phillies would trounce the Nats on national television and though Werth would break his wrist—there's some debate today about whether a gaggle of Phillies fans cheered—all anyone wanted to talk about was Bryce Harper getting plunked by Cole Hamels and then his subsequent stealing of home.)
The trip was a waste; 300 roundtrip miles is a long way to travel only to be confronted by your team's approaching mortality.
"Trainwreck," one sighed. And that was moments before the Phorty became the Thirty-Eight.
* * *
Teri and Bob sat a row in front of me on the bus. Well, on the way down, they did. They were brother and sister. In their 40s. Didn't notice much about them other than she wore jorts and had her fingernails painted Phillies red; he wore a blue Phillies jersey during the ride and a buzzed kind of grin during the game.
What with the bus leaving 15 to 20 minutes after last pitch, I got up from the last row in the section to make an exit in the middle of the eighth. Shit was over, anyway.
First thing I saw was a couple of people tending to a woman lying face first on the concrete about six feet from the back of the section. Second thing I saw was Teri lift her head, at which point blood gushed onto the ground, onto a spilled Nationals cup, onto her arms and shoes and the arms and shoes of passersby. There was a gash over her eye. A big gash. She'd passed out walking and nothing broke her frontal fall. It looked pretty damn bad.
Medics and do-gooders with napkins, bags of ice and more flocked to her. The Phorty quickly realized one of its own was down. Cataldi had an expression of horror on his face; he covered his mouth with his hand. The team captain Jason, of the pre-game pep talk, didn't seem to be able to comprehend the situation.
Within a minute, another woman in a Phillies shirt, unrelated to the trip, fell down less than 10 feet from Teri's bloodbath of a head. Within another minute, Teri's brother Bob looked glazed, confused, and unable to stand on his own.
Stadium medics put a neck brace on Teri, strapped her onto a stretcher laden with yellow plastic, and put her on a red cart. She was blinking a lot, unable to look anywhere but up as passersby checked out the damage, some snapping pictures.
Bob—about whom a fellow traveler said, "That was not your normal stupor; that was something medical. He was sweating profusely"—was led to the second "ambulance" cart to arrive at Section 240.
They were both taken to George Washington University Hospital. Bob wasn't admitted, and he got a lift home with the station's marketing director; Teri spent several hours at the hospital getting stitched up and tested. WIP sent a car service to bring her home Saturday night.
"So, how are you gonna spin this?" asked pep-talker Kenny Justice, one of several people who saw this tale becoming yet another mark against Philadelphia fans. "Cataldi bus trip has three casualties? Why let facts get in the way of a good story?" (I presume his body count included the young lady in the Phillies shirt.)
Although he allowed that it was an eclectic collection of people on board, and that it was odd his fellow Phorty members were eating food that had sat on the bus for hours as we waited to get some medical news before departing, Tim McDermott—who rode his impression of the late Phillies announcer Harry Kalas to a bus seat —opted for a positive spin.
"The folks from WIP did an outstanding job in providing a fun and good-natured trip," he said. "This showed the loyalty and passion of the true Philadelphia sports fans."
The woman who ended up claiming Teri and Bob's empty seats said, "If you ever win something from WIP, say no. … Jayson Werth ruined this trip."
And Cataldi? His verdict was delivered as the bus approached Ponzio's around 7 p.m., some time after the return-trip movie (Goon, naturally). "This is the last time I'm doing a trip like this," he said. "Holy shit."