John Scott is an NHL player (well, sort of) whose most marketable skill is that he's 6'8" and willing swing on anyone. He's bounced around between six teams in as many years, and he's scored five goals in his career. And yet, Scott is the leading vote-getter in NHL all-star game fan voting due to a campaign taken up by Puck Daddy, Reddit, and a few hockey podcasts.
Fan campaigns for undeserving players like this happen all the time. Last year, Zemgus Girgensons got such a big boost from his fellow Latvians, that he started for the East. Every year, a geriatric Laker starts the NBA all-star game off the fumes of past glory. Scott has neither a populace to rally, nor laurels to rest on. He's just sort of a guy. For his part, he's downplaying it.

Unfortunately, he doesn't have a team anymore. The Arizona Coyotes waived him yesterday, making Scott's fate unclear. As Greg Wyshynski points out, the NHL has tried to minimize the noise surrounding this. They can't invalidate the fan vote because Scott is a joke candidate, but they also can't come out and endorse his prospects either. So they haven't released fan voting numbers, and at one point, hid the voting page:
In poking around on this story yesterday, it was acknowledged by the League that it isn't releasing weekly vote totals, and currently doesn't plan to do so.

Part of this is not really knowing how to spin Scott's campaign in a way that doesn't embarrass the League — can you even begin to imagine Gary Bettman's canned quote about the "fans have spoken" or some such?

Part of this is hoping that by downplaying the All-Star Game voting altogether, the Scott candidacy fad will pass before the voting closes on Jan. 1.

And it's not just in refusing to release vote totals. Look at NHL.com. There currently isn't a link to the fan voting at the top of the page, nor any reference to the All-Star Game at all.
G/O Media may get a commission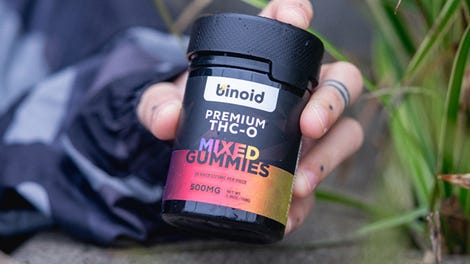 25% Off + Free Shipping
Binoid THC-O Gummies
The NHL is still in a strange situation, as Scott is now without a team. Will the votes he picked up as a member of the Coyotes simply vanish? What if another team picks him up? I for one would love to see Scott in whatever jersey he wants to wear tearing it up in the 3-on-3 game. Let's hope he grabs one of these Saskatoon Blades denim numbers.
Photo via AP