Recently New Mexico State University President Garrey Carruthers made a generous offer: Students who attended the games of the woeful post-WAC Aggies would receive prizes, including $2,000 cash for a certain lucky someone if he or she happened to be in the stands after the third quarter.
This arrangement may've seemed too bald a quid pro quo for some people; one person whose job it is to get worked up and go on the TV called Carruthers the Worst Person in the Sports World. That allowed boosters to ride the crest of press and invite ESPN's Keith Olbermann, the selfsame name-caller, to an Aggies game. On balance, maybe this was a win for otherwise winless NMSU.
Then came Saturday's game, and a student's name was called: Matthew Zajac. He wasn't in the stands. He didn't win the money. Newspeoples followed up to find out why.
Turns out Zajac was absent because he was taking care of his 87-year-old grandma, which he does since his dad died. And, oh, he happens to have lost the lower portion of both his legs when he got blown up in Iraq six years ago. From the Las Cruces Sun-News:
Because he wasn't at the game, he won't receive the prize.
"It'd be nice to win the money, but my priorities were elsewhere," Zajac said. "It doesn't get to me." ...

On Saturday, Zajac said his girlfriend's co-worker texted them, letting him know his name had been drawn for the grand prize.

He's not looking for sympathy, he said, noting it's a good day when he "didn't get blown up."

"These things happen," he said. "I'm not overly upset about it."
In case the print interview didn't convey how much this guy deserved this break, the TV interview will. "A little bit difficult walking anywhere," he says. "You know, I can usually muscle through it, though." He seems like a really humble, decent dude. Who alas had better things to do than sit through the Aggies losing to San Diego State.
G/O Media may get a commission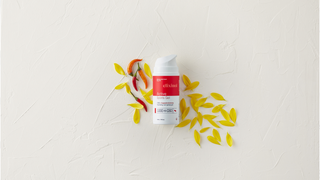 Iraq War vet loses out on $2,000 Aggie football prize due to family commitment [Las Cruces Sun-News]
Photo credit of empty stands at New Mexico State in 2007, but with a rainbow: AP