With all of Adam Silver's stern talk in his press conference announcing Donald Sterling's lifetime ban, it appeared the process of removing Sterling's ownership interest would be swift. However, not much in the way of action has happened since then. This SI report mentions an interesting technicality that may explain why: The process that will remove both Sterlings from the team also removes the Clippers from the NBA.
Michael McCann walks us through the steps the league and its owners must take to divest the Sterling family trust from its Clippers ownership. Most of it is what we already know: The 29 other owners must decide whether or not to charge Sterling with a violation of NBA rules (a fait accompli), then 3/4ths of them must vote to sustain the charges and terminate Sterling's ownership (another fait accompli).
The interesting part is what that termination would technically accomplish. Here's McCann:
Assuming at least 22 owners vote out Sterling, the Clippers' "membership" would then be terminated. "Membership" in this context refers to the legal relationship between the Los Angeles Clippers Basketball Club (owned by the Sterling family trust) and the NBA. "Membership" assigns rights, privileges, and benefits granted to the Clippers by the NBA, including, without limitation, the right to organize and operate a professional basketball team to play in the league. This termination of membership is a crucial point for purposes of removing Shelly Sterling from Clippers' ownership.

There is an alternative scenario under 14(g), whereby after 22 owners vote out Donald Sterling, two-thirds (19) then vote to only terminate Donald Sterling's ownership interest in the Clippers. This step would be designed to not trigger termination of the membership. Don't expect this alternative scenario to happen: without terminating the Clippers' membership, Shelly Sterling would remain an owner of the Clippers.
G/O Media may get a commission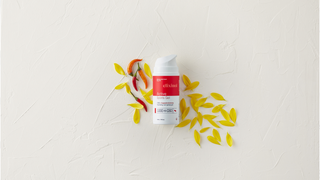 So the NBA maintains—despite her protestations—that Shelly Sterling's interest will terminate along side her estranged husband's, but only if they vote to essentially kick the Clippers as a team out of the league.
But that technicality is just that—a technicality. Ousting the Clippers from the NBA wouldn't turn them into an independent, barnstorming team. Thanks to a separate clause in the constitution, the commissioner would take over as de facto owner until the team is sold. The Clippers would continue to play games and operate as normal, just under the association's control until a deal is finalized.
At any rate, when things do start happening, they will happen fast. Until they get to court, where they will happen slowly.
[SI.com]