The Oklahoma City Thunder have not been a very fun basketball team to watch this season, which is a weird thing to say about a team featuring many players who are known for doing spectacular things on a basketball court. It's not even the 16-15 record that's been a downer, but the gross basketball that's produced it.

The reasons the Thunder have struggled have all been well discussed—the offense is stagnant, their Big Three hasn't gelled, nobody can hit a damn shot—and even though they've been pulling wins from gutty performances lately, there haven't been many signs of encouragement. Last night's 107-79 deletion of the Jazz felt like a sign of encouragement.
If you had to imagine the ideal box score for the 2017-18 Oklahoma City Thunder, it would look something like this. Russell Westbrook with 24-7-10 on 10-of-13 shooting, Paul George and Carmelo Anthony each with 18 points on 5-of-12 shooting, and Steven Adams causing some ruckus with 11 points and nine rebounds. The viewing experience was much improved, too. This was the rare win in which the Thunder actually looked like a kick-ass basketball team capable of destroying anyone, rather than a collection of sourpusses barely squeaking by.
This Paul George posterization was extremely fun:
So was this classic act of violence from Westbrook:
G/O Media may get a commission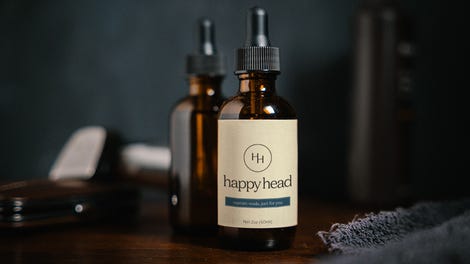 There's been plenty of handwringing about the Thunder's need to share the ball and commit themselves to some sort of Spursian motion offense if they ever want to become a great team. Maybe that's true, but first it would be nice to just see some of the great basketball players on this roster be great for a bit, even on their own terms. Last night felt like a start.