The Thunder lost to the Spurs 112-107 in overtime and, good lord, was overtime a disaster for Oklahoma City. Look at the tidiness of San Antonio's overtime shot chart, compared to OKC's. Russell Westbrook—who had an otherwise great game, with 34 points, eight assists, seven rebound, and six steals—was all over the place. He alternated from dribbling like a lunatic in circles and throwing up a worthless jump shoot, to just skipping the rudderless dribbling part and throwing up moonballs over the shot clock.
Kevin Durant didn't take a shot for a two and a half minute stretch in overtime. He took a shot in the beginning of the period and then didn't shoot again until 1:45 remaining. In all, he attempted three shots—all three-pointers—in the extra time and didn't hit one.
The last Durant shot came following a minor brain fart from Reggie Jackson. On an inbounds play on the sideline, Jackson was getting down to the nitty gritty and hadn't found an open man to pass it to yet, so instead of risking the turnover, he used the Thunder's last timeout just as Durant was curling around for what looked to be a pretty open shot. Durant was pissed and OKC was still down three. He eventually got pretty much the identical shot he would have originally, coming out of the timeout and missed. With no timeouts, 15 seconds left and a four-point deficit thanks to a Boris Diaw free-throw, Russell Westbrook took the ball upcourt and fired off this murderball with 7.3 left on the clock.
G/O Media may get a commission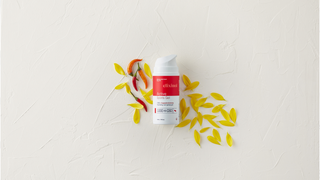 I don't think he knew where the ball was going, or cared, so long as it hurt whatever it hit.
But let's be fair to the Spurs, here. It's not as if the Thunder shit the bed entirely themselves, they were playing a great team who did whatever they wanted with the ball all night. San Antonio flipped the blowout-at-home script and won on the road without Tony Parker for the entire second half and overtime.
Kawhi Leonard made defensive stops. Boris Diaw kept Boris Diawing to the tune of 26 points in 36 minutes and Manu Ginobili kept doing that thing where he pretends he's a contortionist who plays basketball. But still, this was a raw loss for the Thunder. To come back from down 12 early in the fourth quarter and find yourself in overtime, only to muster six points—on a shot chart that looks like that—is tough to swallow.