Georgia on Thursday suspended superstar tailback Todd Gurley indefinitely, pending, in its own words, "an ongoing investigation into an alleged violation of NCAA rules." By multiple accounts, Gurley is alleged to have received money from at least one memorabilia dealer for signing autographs. A series of emails exchanged with a tipster over the past 10 days points to a spurned memorabilia dealer as the likely source of Gurley's troubles and the NCAA's involvement.
On Sept. 30, we received this email:
Any interest in this story? I have video of the heisman frontrunner doing a private signing for two autograph dealers in a car.

I have photos of all the merchandise afterwards. He was paid in cash and has done this dozens of times over the last year and a half.
A follow-up confirmed the player in question was Gurley.
That same day, SB Nation received an email shopping the same video. Not that the similar language in the SB Nation email left much of a question, but comparing notes with Spencer Hall confirms that the site's tipster was the same as ours. It's a safe bet this guy left few stones unturned when looking for an outlet to run his story.
G/O Media may get a commission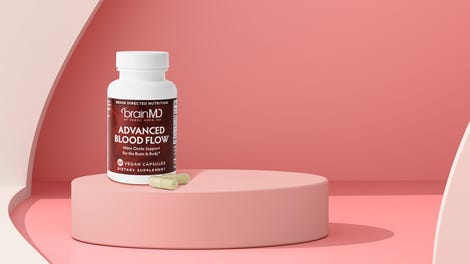 We asked the tipster why he was looking to expose Gurley. On Oct. 2, we got our answer: money. He wrote:
It will be front page of ESPN if the story leaks. Whatever site breaks the news first will have massive amounts of website traffic, if you are interested let me know.

It might be worthless, I just thought I'd talk to you. Sports Illustrated is willing to run the story tomorrow if I will go on record. They have seen the video. They aren't going to compensate me so it doesn't make sense to release it and accept that backlash. Some sort of compensation does though.

If you don't have any interest, no hard feelings at all. If you do, my cell is [redacted]. Thanks
We asked if the video showed Gurley accepting money.
It doesn't. Its similar to the manziel stuff. Its pretty incriminating and SI is pretty into it.

It would definitely be front page of ESPN if leaked at the right time.

Again, not offended at all if you have no interest. TMZ has seen the video but NP offer has been made.

Again, not trying to get rich. I spent a few grand on the signing and Gurley has since kind of screwed me by doing this with about 30 other guys. The stuff has lost a ton of its value. Just wanna recoup some of my money.
That last paragraph right there is all you need to know about the Todd Gurley non-scandal. This didn't come out because Georgia's compliance folks dug up a reason to bench one of the best players in the nation, and this didn't come out by way of the scandal reporters who serve as the NCAA's mall cops. By all appearances, this came out because a memorabilia dealer who'd been making money off Gurley's likeness—even though Gurley himself isn't allowed to—got upset that Gurley didn't give him exclusivity, and his investment tanked because of it, and so he started talking, to reporters, to Reddit, to who knows who else. This is exactly whose interests are best served by the NCAA's bylaws.
On Oct. 3, the tipster said he believed Georgia had caught wind.
Yes, from what I've heard, the uga compliance knows. If you get a minute, call me and I'll fill you in on who knows. I can tell you one of the two major sports news companies has contacted me.

I sent my cell so just give me a shout if you're interested.
We stopped responding to the tipster, but early Thursday afternoon he got back in touch.
So a lot has happened since I talked to you. I have spoken to people at the compliance office directly about 15 times this week. Their lawyers called me and I know they drove about 3 hours to meet with someone today.

They know it all and from what they've told me, they're going to continue to play him.

[redacted] if you want to discuss it further.
Georgia suspended Gurley a few hours later, and thanks to the NCAA rules governing amateurism, a bitter memorabilia dealer got exactly what he wanted.