Hours before his 57th birthday, and just after his Huskies beat Purdue by 24 points in Storrs to advance to the Sweet 16, Geno Auriemma sat down in a press conference and found something to complain about. Only about 5,700 people — just about half the capacity of Gampel Pavilion — had come out to see his team's second-round tournament game. "We have a spoiled group of fans who assume we are going to win, who assumed we would be in Philadelphia [for the regionals] and be at the Final Four," Auriemma told reporters. "We had the season, the Big East in Hartford and now the NCAA tournament. You are asking them to do a lot. So I think we don't bid on [hosting the NCAA first round] for five years."
Sad face. Given the season his team had, Auriemma's disappointment isn't entirely unwarranted: the UConn women averaged over 9,000 in attendance at home this year, one of the best and most consistent showings in the nation, and this was the seniors' last chance to play in Gampel. It's a strange time for the the turnout to fall. And really, all Geno wanted for his birthday was a self-affirming sell-out crowd. A crowd that declared, in all of its L.L.-Beaned-vested glory: Yes! You are good at basketball. You have won! And we like it. This crowd's pronouncement instead said something like, My God, are we there yet?
To be fair, the fan base in question is a battle-tested group — albeit a different kind of battle. UConn fans have somehow dedicated themselves to watching this team win by an average margin of 28 points this season and still caring about it. They've sat through 83 straight wins in Gampel. In the past three seasons, they've seen three Big East titles, two national championships, and a single loss in 113 games. There is a twisted honor in that commitment.
But with that record, what can a gimme second-round tournament win over Purdue mean to a UConn women's basketball fan? The half-crowd gave Maya Moore the standing ovation she so deserved, the Huskies blew out the Boilermakers, and the majority of women's college hoops fans will sit back and watch the men's tournament until a near-inevitable Tennessee-UConn date in the Final Four on April 3. There's a good chance that in just two weeks, we'll be treated to a rather familiar storyline that will fill inspire a lot of headlines, satisfy SportsCenter attention spans, and — yes, Geno — fill seats in Indianapolis.
G/O Media may get a commission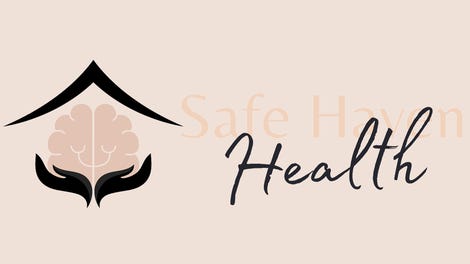 Addiction counseling
Safe Haven Health
It's just a shame it couldn't have happened on the poor guy's birthday.
Geno Auriemma: UConn fans spoiled [ESPN]
Auriemma Disappointed In Turnout [Hartford Courant]