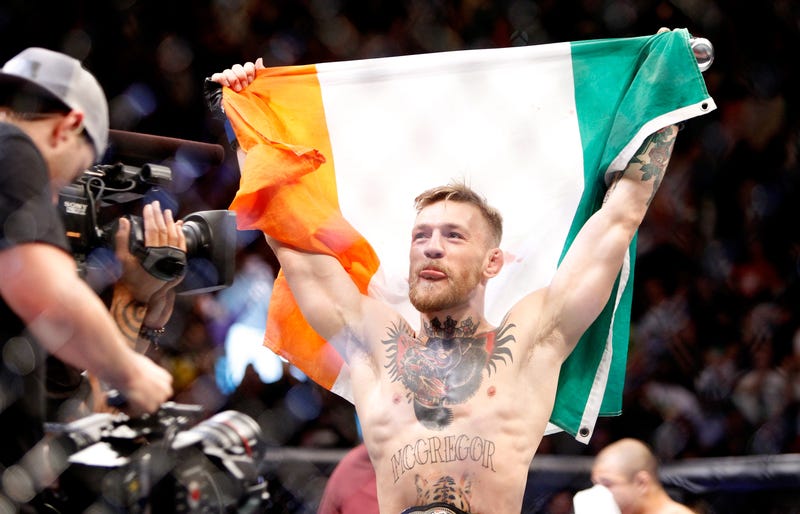 Here is some very good MMA news:
What this means, friends, is that Conor McGregor—the UFC's biggest star and current featherweight champ, who knocked out José Aldo, one of the greatest fighters of all time, in 13 seconds last month—is moving up in weight and taking on Rafael dos Anjos, the lightweight champ, for dos Anjos's belt. If McGregor wins, he'll hold two belts at once. This is nuts.
What this also means, friends, is that after head-kicking Ronda Rousey to the Marshall Islands in November to take the women's bantamweight belt, Holly Holm will be fighting Miesha Tate, the best 135-pound women's fighter in the world not named Holly Holm or Ronda Rousey. This, too, is nuts.
This is happening on the same night. It's going to be violent and wonderful. There's no non-dick-shitting scenario here. The UFC is the worst, except when it is the best.
Photo Credit: Getty Images