One of our favorite aspects of this here Internets is something that should be self-evident: Its inherent appeal to obsessives. No matter what you care about, there's someone out there who cares just as much, probably more. Get it out there, someone will find you. We wonder, sometimes, if the Web had existed, say, 40 years ago, if there'd be an angry Cubs fan still ranting away about trading Lou Brock for Ernie Broglio.
So, here's your modern-day equivalent: Why, Duquette, Why?, a new blog devoted to loud laments about the legendary trade of Scott Kazmir by the Mets for the self-destructed Victor Zambrano. Here's what you can find there.
What does Scotty KKKKKKKKKKK (yeah, that's right 11!) do to help us with our pain? I'm beginning to think he not only hates the Mets organization for trading, but that he hates all Met fans too. As if he needs to torture us with his greatness to prove a point.
If you love pain — unending, stretching throughout the next decade pain — this is the blog for you.
(By the way, the first fantasy baseball league we ever played in was called "The Ernie Broglio Memorial League." Two-thirds Cardinals fans, one-third Cubs fan. A happy time, that was.)
G/O Media may get a commission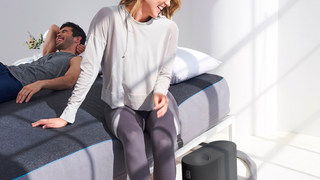 Eight Sleep Pod Cover