Does Braylon Edwards care more about his image than he does about catching footballs? Because lately it seems that he's not doing a very good job of protecting either one.
Cleveland fans are still coming to terms with the notion that Edwards will continue to be their wide receiver after much talked about trade rumors fizzled out this offseason. It's been noted many times that Edwards had more dropped passes than any wideout in the NFL last season, which suggests a certain lack of concentration. So now is probably not a good time for this tidbit to show up in ESPN: The Magazine. It's a quote from pretty boy defensive back Will Demps about his last encounter with Braylon.
"Last year I was with the Texans, and when we played the Browns, Braylon Edwards asked me between plays if we could talk after the game about modeling and acting."
In case you're wondering, Cleveland got thumped in that game leaving "their season in shambles." Demps explains that there is a price to be paid for his own modeling career, saying that "teammates tease me in the locker room. Everyone calls me Pretty Willie, and they hang up magazines I've been in." That doesn't seem to be an issue for Edwards, since complaints about his starstruck dreams go back beyond last year. (Edwards has his own fragrance, a tailor on speed dial and likes to hang out with the boys from "Entourage.")
And a pretty young athlete who enjoys the company of his bros? You know where this is heading. Now the unsubstantiated rumors about his personal life are turning into unsubstantiated rumors about his football prospects.
First of all, let me start out with the fact that I think this is ridiculous. I have a friend who is inside the NY Giants and this morning I talked to him about the draft and the subject of Edwards came up.

No lie, he said that there was a big concern how he would fit in the locker room because a lot of people thought he was gay. He said that for some reason a good deal of the players believe that Braylon is gay and that is why he wants to go to New York (because it is a better atmosphere for homosexuals) and this has actually come up as a concern within the Giants in trading for him
G/O Media may get a commission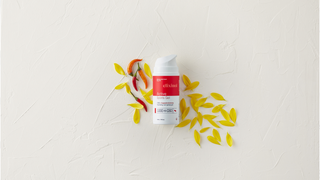 You know how people say that nothing on the internet ever dies? Well, this latest rumor probably has something to do with Braylon's sexy man-friend that always-reliable MediaTakeout introduced the world to last year. I mean, just look at the pictures! Hugs! Thankfully, MediaTakeout is able to both introduce and shut down the rumors in one fell swoop, thanks to helpful commenters like this:
I LIVE IN CLEVELAND AND SEE HIM AT PARTIES and NICE RESTAURANTS. TRUST ME PLEASE** THE MANS GOT MO HOES THAN AT GOLF COURSE**
Good enough for me. On the other hand....
ANY PROFESSION WHERE ITS "ALL MEN" LIKE SPORTS OR THE ARMED FORCES WHERE YOU ARE ONLY AROUND OTHER MEN AND GETTING NAKED AND SHOWERING WITH OTHER MEN...THESE MEN ARE TRULY THE GAYEST MEN ON EARTH! BUT SOCIETY VIEWS THEM AS STR8 when they are the MAIN ones checking for other men...
Excellent point? But before the rest of you judge, remember this:
If you're so straight,

#1 Why are you on a gossip blogging site early in the morning??
#2 Putting so much effort in observing another man and clocking his "T"?

Ladies if you want to call anyone supspect, these are the men you should be questioning!
(Psst. She's talking about you.)
Hollywood Bray Update [Cleveland Frowns]
"Last year I was with the Texans [Dawgs by Nature]
SUSPICIOUS PICS: NFL's Braylon Edwards And His CLOSE MALE COMPANION!!! [Media Takeout]
Part of why Giants passed on Braylon-Don't shoot the messenger [Scout.com]