Here's how thorough the whooping the Warriors bench put on the Cavaliers in tonight's 104-89 beatdown was: Shaun Livingston got a curtain call; the Cavs' best highlight was a nutshot; Brandon Rush and Timofey Mozgov played; Golden State's bench outscored Cleveland's 45-5 before a brief garbage time coda; Steph Curry and Klay Thompson both took game-long naps, awakening briefly to slam the door shut at the very end before, yawning, turning over, and going back to sleep.

It's not like the Warriors' two starting guards played poorly, they simply didn't have to do anything to put the Cavs down. They combined for 20, their lowest of the season, but the Warriors dispatched Cleveland without any of their stars (Draymond Green's thorough dominance over the game notwithstanding) so much as breaking a sweat. I mean that literally. I don't think Steph was sweating when the clock struck halftime. He was lucky to share a podium with Shaun Livingston after the game.
Livingston led the team with 20 points on 10 shots, nine of which came between nine and 16 feet. Livingston feasted on the Cavs' lackluster point guard defense and scored 10 in a decisive fourth quarter run when Kyrie Irving was matched up on him. Livingston can hit turnaround jumpers and in-between floaters on anyone, seeing as how he's power forward-tall, but when Irving is on him, it's like he's Yi Jianlian and Kyrie is a chair. The only thing that can stop him is himself. Barbosa chipped in 11 on 5-for-5 shooting, and Andre Iguodala actually showed a shooting stroke.
G/O Media may get a commission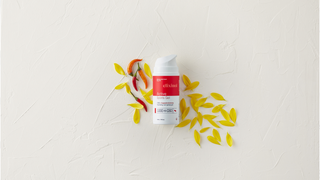 The Cavs were always going to have a problem stopping the Warriors when they rolled out Irving and Kevin Love, but man, if Livingston and Barbosa are going to eat like this while Steph spend most of his time acting as a decoy, I don't know what the Cavs do. They briefly surged ahead to take the lead near the end of the third quarter, but it was a flash of defensive competence in the pan. They looked unprepared for the Warriors movement and uninterested in working to break down their defense. Playing three straight series against a bunch of redshirts to get to the Finals didn't help, but Cleveland looked overmatched all game. Once Steph and Klay are required to show up, it's going to get uglier.