Yes, the woman in whose apartment I tried on Brian Cashman's pajama pants Tuesday night, the one who says she was the Yankees GM's mistress, is the same woman who was arrested at 5:45 p.m. yesterday outside her Leonard Street apartment. Her name is Louise Meanwell (she's also used the surname Neathway), and she has been charged with grand larceny, attempted grand larceny, stalking, and aggravated harassment.
I first met her last Friday afternoon. She was distraught and a little manic, but the story of her relationship with Cashman wasn't the product of an overheated imagination. She had evidence—a voicemail, a recorded phone conversation, a deposit slip, and a recommendation letter on Yankees letterhead, among other things. In fact, prosecutors confirmed something Louise told me. From the New York Post:
She is also accused of stealing $6,000 from a man sources have identified as Cashman, prosecutors said.

"The defendant extorted $6,000 from the victim and attempted to extort more than $15,000," said prosecutor Eric Iverson.
When we first met, Meanwell told me that Cashman had given her $6,200 to help pay for the lease on her apartment. He'd given her about $20,000 during the span of their relationship. She showed me a deposit slip from what she said was a payment from Cashman:
G/O Media may get a commission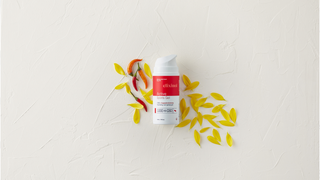 In other words, both Meanwell and apparently Cashman agree that a large amount of money changed hands on more than one occasion. The difference is that Cashman calls this extortion; Meanwell calls this rent money.
We first caught wind of the relationship in September; both denied it at the time. Meanwell now says the two began seeing each other in April. It would be incredible if the whole relationship between the two had merely been part of a months-long dragnet operation designed to put an unbalanced woman in prison.
I met Meanwell again on Tuesday night, this time at Landmarc, a Tribeca restaurant. The bartender there remembered Louise and her special friend from a visit last week to commemorate Meanwell's birthday. He apologized for not knowing who the friend was, though. "The guys in the kitchen recognized him," he told us. "They're Yankee fans."
More to come.