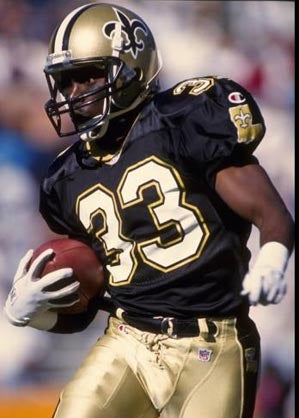 It must be frustrating to have once played in the NFL, making millions of dollars, and now being forced to work as a Dallas hall monitor just so you can maybe have a tiny shot at coaching someday. Lots of investment with little potential payoff. But you never know. But the one thing you can't do, when you're hall monitoring, is pull a Salisbury.
Tyrone Hughes, formerly a defensive back for the New Orleans Saints, is in some serious trouble after losing his cellphone, which had some fun pictures on it.
Student Clarence Winkfield said he found the phone lying in a hallway and later pawned it for $20 - but not before looking at two nude photos on the phone and making a few calls. It's those calls that led Mr. Hughes to the teenager.

One of the two nude photos was Tyrone Hughes going Sean Salisbury, and the other was of a female. Possessing pornography on campus can be grounds for termination, but according to the grandma of the student that found the phone, Hughes made a death threat as well.
That's no way to handle that, though we'll say this: If Tyrone Hughes were our hall monitor in high school, we'd make damn sure we had a pass with us at all time.
Tyrone Hughes Photos His Junk, Makes Threats [You Been Blinded]