Quick, name the only previous reliever to get a five-year deal.
It was B.J. Ryan, who parlayed a stellar 2005 into a five-year, $47 million contract with the Blue Jays, the most years and the most money ever given to a reliever up to that point. The Jays got a total of two good seasons out of Ryan, who had a Tommy John surgery, lost his slider, lost his fastball, and was released midway through his fourth year. He never played again, even as Toronto paid him the $15 million left on his deal.
Is there a lesson there? I'd be hesitant to draw one, but MLB executives seem to have: It took 11 years for anyone to offer another five-year contract to a relief pitcher. But, reflecting the rising respect for elite bullpens, the money's in another stratosphere.
The Yankees and Aroldis Chapman have agreed on a five-year, $86 million contract, and Chapman is no B.J. Ryan. He's younger (he'll turn 29 in spring training), he's got a longer track record (his four consecutive All-Star Game appearances came to an end because of his domestic-violence suspension last year), and he's on an entirely alien level of dominance. With a fastball that has touched 105 mph, Chapman is the fastest player ever to reach 500 strikeouts.
For the Yankees, this is a lot of money and a lot of risk, but they've parlayed Chapman's unusual circumstances into some added bonuses. They got him for almost nothing from Cincinnati last winter, when the disturbing details of the allegations of domestic abuse made him a dalit around baseball, then at the trade deadline sent him to Chicago in exchange for highly touted shortstop prospect Gleyber Torres. Now he's back in pinstripes, and will be, perhaps through 2021.
The Yankees' eyes remain on the winter of 2018, and the target is to finally get under the luxury tax threshold, and Jeff Passan says they can do it, even with the Chapman signing. That's around when the Yankees expect their restocked farm system, which has gone from barren to one of MLB's best, to start reaching maturity, and the kids will have outside help.
One year underneath the threshold would allow the Yankees not to pay a 50 percent tax on every dollar over, as they've done for years as a multiple-time offender. Going under in 2018 would allow them to splurge in an offseason that could include free agents Bryce Harper, Manny Machado, Josh Donaldson, Clayton Kershaw, David Price, Andrew McCutchen, Matt Harvey, Dallas Keuchel, Andrew Miller, Craig Kimbrel, Zach Britton and a dozen other potential high-impact players.
G/O Media may get a commission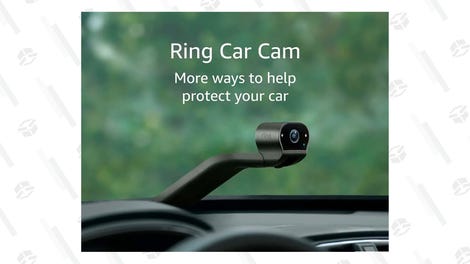 The Yankees should be fearsome in 2019, and they've already got their closer.
The story of this winter is closers. Chapman's contract is the biggest ever for a reliever, breaking a record set just three days ago by Mark Melancon, who is a fine pitcher but he's still Mark Melancon. Chapman's deal doesn't appear like it'll be an anomaly, either:
Why all the big money on relief arms this year? Front offices have increasingly come to appreciate the value of relievers, and the success of the Cubs and Indians—two teams with killer bullpens and the willingness to ride them hard—represents what appears to be the modern blueprint for a baseball team that can thrive in October. None of this means the Yankees will necessarily get their money's worth from Chapman, but it does mean that teams who have the money and the motivation to spend it are no longer treating their pens like an afterthought.