Joe Thomas retired today. After 11 seasons as the Cleveland Browns' starting left tackle, a career that included an astonishing streak of 10,363 consecutive snaps played, Thomas will now do whatever he wants. In five years, he will become eligible for what looks like a surefire Hall of Fame induction.

Nobody can deny that Thomas was the best to ever do it. The Browns drafted him with the third overall pick in the 2007 draft, and he went on to play almost every single snap for the next 11 seasons. He played 6,680 snaps as a pass-blocker in his career and only ever allowed 30 sacks. The Browns started 20 different quarterbacks during Thomas's career, and for all the occupational hazards that come with that gig not one of them ever had to worry much about getting hit from the blindside. It was, in just about every way, a brilliant career.
But there is one way in which all of it, right down to this exit, amounts to one sustained gut-punch. That's because Thomas gave all that greatness to one of the most consistently miserable and self-defeating franchises in sports. Thomas never got to play in a single playoff game, and the Browns finished with a record above .500 just once during his career. The only mercy he received was missing the final nine games—the first games he'd ever missed—of the Browns' 0-16 campaign last year.
The fact that the Browns were so bad through all 11 seasons of Thomas's career is something of a remarkable accomplishment—not for Thomas or his teammates, but for whatever malevolent force is haunting that franchise. Nobody really needs any convincing that the left tackle position is one of the most important on a football field, at this point. Everyone knows that finding a good one is one of the key steps any team with Super Bowl aspirations has to take. In Thomas, the Browns had the best player at this vital position on their side for over a decade.
This is the strange part of his career, and the saddest. Having a left tackle of Thomas's caliber—for 11 goddamn years, no less—is supposed to get any team a meaningful distance towards playoff contention. This is why tackles have historically been taken high in the draft, right alongside the potential franchise quarterbacks. For 11 years the Browns had a franchise cornerstone to build around, and somehow all they did was plunge deeper and deeper into darkness. Thomas exceeded every expectation, and the Browns made sure it somehow didn't matter.
G/O Media may get a commission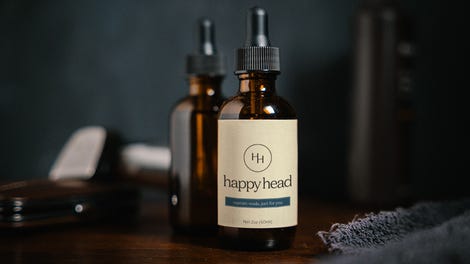 Thomas is far from the first great athlete to have spent his career toiling away on a bad team, but he's one of very few to leave the game with so little to show for it. Barry Sanders never won shit, but every football fan from here until the end of time will have his highlights committed to memory. Dale Murphy lost plenty of games, but his two MVP awards and 398 career homers are a matter of statistical record.
Thomas has his consecutive snaps streak, of course, but nobody will be able to point to a career highlight reel or single, unforgettable play when describing his greatness. This is the fate of just about every offensive lineman who does his job well, of course, but Thomas endured more thankless work than seems fair. He is one of the best players the Browns have been or likely ever will be lucky enough to employ, and all he ever really got to do was lose. He deserved better, even if the Browns didn't.