Look, the NBA season is too damn long. Even I, an NBA junkie that watches at least 200 games a year, can see that. Too many teams are tanking, too many teams are on energy crippling back-to-backs, and too many teams have injuries to fully showcase 82 games of high-quality basketball. Among the numerous proposals for an ideal basketball season, I favor one of ~60 games that runs the same length as the current one, and clusters games on certain nights (likely Tuesday, Thursday, and Saturday) like how the NFL dominates Sunday.
But that doesn't mean the regular season can't be a hell of a lot of fun. Sure, there were some duds on the schedule tonight—the most interesting thing about Brooklyn at Toronto was Drake saying "[Donald] Sterling, that's my guy" when he meant [Adam] Silver—but sometimes the basketball cosmos align, especially when it comes to the Western Conference. Like tonight, which featured a ton of great, improbable shots.
Down three with 2.5 seconds left to the Spurs, the Grizzlies were forced to inbound the ball to Marc Gasol. Luckily for the Grizzlies, Gasol hit this awkward, very deep three to send the game into overtime:
Then, in the second overtime, Courtney Lee drilled a three to put the Grizzlies up two. This time, it was Tim Duncan's turn to hit an awkward shot to tie the game, and send it into a third overtime:
G/O Media may get a commission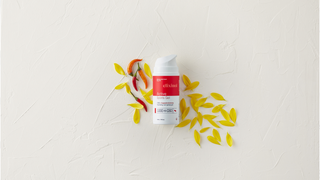 The Grizzlies would win 117-116—completing an impressive back-to-back over the Warriors and Spurs—after Manu Ginobili bricked an end-of-game three.
Meanwhile, in Denver there was a scrappy (or sloppy, depending upon your perspective) matchup between the Nuggets and Rockets. After a bad pass by Kenneth Faried with six seconds remaining, James Harden had the opportunity to ice the game at the line by putting the Rockets up four. Instead he missed the second free throw, and after a timeout Ty Lawson raced up the court to create this opportunity for Arron Afflalo:
You may be wondering, with the Rockets up three and Ty Lawson dribbling in the backcourt, why Patrick Beverley didn't foul him to prevent a three-point attempt. You might also be wondering what James "I swear he's improved on defense" Harden is doing not bothering to guard the three-point line. Those are great questions!
The answers ultimately didn't matter when the Rockets pulled away in overtime to win 115-111, but postgame James Harden said that he was screaming at Beverley to foul Lawson, which is why he was distracted and lost track of Afflalo's position. Not a great showing by the Rockets starting back court, but they did enough on the other end (Harden dropped 41) to win.
That's some good December basketball. Let's hope it continues.
Photo via Darren Abate/AP