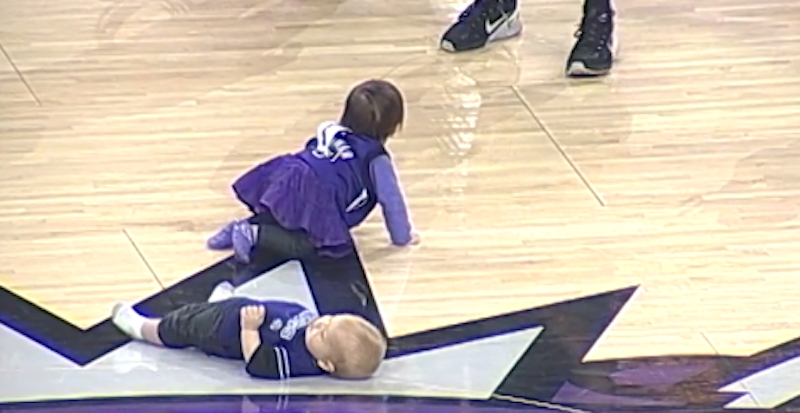 The Sacramento Kings treated fans to a baby race during halftime of yesterday's game, and oh man did those babies shame themselves.

Look at the astonishing lack of grit and moxie on display here:
The only baby with any real motor is the winner, who cried through the pain and scrapped her way to a victory. That's called respecting the damn game.
---
Contact the author at ley@deadspin.com.