There are many different ways to think about Katie Ledecky's world record 800 meter freestyle victory last night, but the most meaningful is also the most obvious: she beat silver medalist Jazmin Carlin by 11.38 seconds. That got us wondering, what other sporting events could be completed in the time between Ledecky and Carlin's finishes?
August 11, 2016: Jorge Fonseca wins his judo match against Mohammad Tawfiq Bakhshi by ippon.
August 5, 2012: Usain Bolt wins gold in the 100 meters in Olympic record time.
November 2, 2001: B.J. Penn knocks out Caol Uno at UFC 34.
June 25, 1982: Mike Tyson knocks out Dan Cozad with a single punch at the Junior Olympics.
November 15, 1998: The Rock pins Big Boss Man at Survivor Series.
It is incredible to think that in the time Katie Ledecky was bopping about her lane and waiting for her opponents to finish, Usain Bolt could run 100 meters and still have almost two seconds to preen for the camera, or Mike Tyson could complete an entire boxing match.
Here are a couple other ways to try and contextualize her performance.
If Anthony Ervin had won the 50 meter freestyle last night by the same margin that Ledecky won the 800 meter freestyle, he would've won by three quarters of a second. Instead, he won by one one-hundredth of a second, and only one competitor to make it to the finals finished more than half a second behind him.
G/O Media may get a commission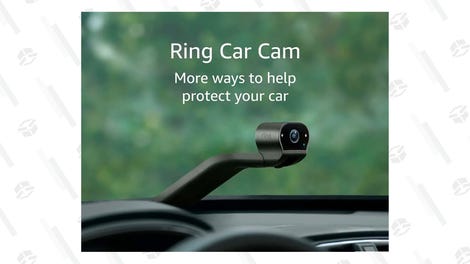 Ledecky's final lap—after having already swam 750 meters, and 2600 more meters in other Olympic events—was her second fastest non-diving start lap of the Olympics.
Ledecky's final lap was faster than the first lap of all but one of her competitors in the 800 meter finals, even though they had the benefit of a diving start.
If Ledecky had swam her 400 meter split time instead of her world record time in the actual 400 meter finals, she still would've won a bronze medal.
Ledecky lowered the 800 meter freestyle world record by 1.89 seconds, which was the fifth time in the last three years she has lowered the world record.
In total, Ledecky has lowered the world record by 9.31 seconds over the past three years. In the previous 35 years, the world record had only been lowered by 10.52 seconds.
Finally, another way to think about Ledecky's victory is just to look at photographs of it:
Katie Ledecky is goddamn amazing.

Video by Tim Burke