Your morning roundup for February 15, the day Bob Cook's family ended his obituary with the words "GO PACK GO."
• Out of Philadelphia: the Eagles have used their franchise tag on Michael Vick, which means the QB could make about three times more next season, if there is a next season. And out of Philadelphia by way of Clearwater, Fla., and pictured above: The Phillies' pitching lineup. "Every honeymoon should start with some quality fourplay."
• Newly No. 1 Kansas fell to Kansas State last night in the Octagon of Doom, 84-68. Jacob Pullen, who last weekend said that "[i]f we lose and we have to go to the NIT, I will not play," scored 38 points for the Wildcats.
• The Lakers lost to the Bobcats for the eighth time in their past ten meetings — this time by 20 points, 109-89. The Zen Master cut his press conference to 24 words: "I have one thing to say: I am very disappointed in our performance tonight. We are embarrassed about what we did and that's it."
G/O Media may get a commission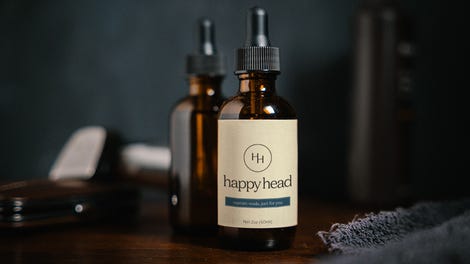 • Everyone can breathe easy, because the nation's No. 1 college football recruit, Jadeveon Clowney, has made his decision. He will play for the South Carolina Gamecocks next year. He did not, after all, announce the news in a room full of puppies — but he did get live airtime on SportsCenter.
• The NFL filed an unfair labor practice charge against the NFLPA on Monday. Get your popcorn.
• Tiger Woods took to Twitter to say that he's sorry for spitting. His saliva will cost him anywhere from $400 to $16,000 in fines.
• Nate Montana, son of Joe Montana, is leaving Notre Dame to play football at... Montana.
*****
Good morning!