Washington and Pittsburgh is a hell of a matchup under any circumstances, but this year—with the Capitals the Presidents' Trophy Winners and the Penguins the league's hottest team over the second half—many (bettors, anyway) have this pegged as an early Stanley Cup Finals. And it's only the second round! No wonder things are getting tight.
The Pens took a 2-1 series lead with a 3-2 win on the back of two early goals and an outstanding 47-save performance from 21-year-old rookie Matt Murray, who will not and should not be benched when Marc-Andre Fleury gets healthy enough to play. This feels like a long series, and the attrition is already piling up in the forms of injuries and suspensions, and we might have another one to add to the tally.
Late in the first period, Pittsburgh defenseman Kris Letang delivered a late (but how late?) and high (but how high?) hit to Marcus Johansson.
The fair and just thing to do would be to not compare this hit to any others, to take it on its own merits. But that's impossible; NHL discipline is such a grab bag that there's no way to objectively predict a violation's severity. So, naturally, Letang's hit is being put up against one from the previous game, Caps defenseman Brooks Orpik's high elbow to Olli Maatta. Watch it, then come back.
"[Johansson] was hit in the head," center Nicklas Backstrom said. "Left his feet. Brooks Orpik got three games. We'll see what this is."
Orpik received a three-game suspension for that hit, to the consternation of Washington coach Barry Trotz, who implied the Penguins get special consideration from the league. (That implication makes DoPS's decision here a fraught one.)
Here's Letang's hit again; use it for reference.
G/O Media may get a commission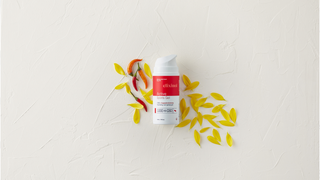 The way I see it, there are three factors in play. The first is the hit's lateness: Johansson had surrendered the puck when Letang hit him. It obviously looks much dirtier in slow motion than in real-time, but there's no debate Letang's goal here was to hit Johansson, and nothing else.
It wasn't quite as late as Orpik's hit, for whatever that's worth.
The second factor is Letang's targeting. Was it headhunting? Not entirely. It's tough to tell exactly even on the replay, but this looks like one of those iffy hits where his elbow hit the chest and his shoulder hit the head. Again, even if Letang was striking upwards, it was not as explicit as Orpik's hit.
The third shouldn't matter but does! Maata is out. Johansson returned to the bench after the intermission. In context, Letang's hit wasn't as bad as Orpik's, though it was still bad.
Yesterday, Barry Trotz expressed disappointment over the length of Orpik's suspension. And he hinted at something that other coaches and opposing players have raised before: a belief that hits against the Penguins are disproportionately penalized. He compared Orpik's three-gamer to the single game received by Pierre-Edouard Bellemare for his hit on Dmitry Orlov in the previous series—a much dirtier, more dangerous hit. Emphasis mine:
"I'm more disappointed at the length than anything. The hit in the previous series, I thought it was career ending. He got only one game. I know that injuries shouldn't be a factor. Against the boards, what have you. I'm disappointed but not surprised based on who we're playing and all that."
We ought to find out today. I think one game is fair, and probably a safe bet. And it will manage to leave both teams unhappy.